The 16th GST council just a few weeks before the rollout of GST has lowered the tax rates for more than 66 items. This meeting was held on 11th June on a Sunday. The meeting has provided relaxation in many sectors by bringing down tax rates.
For packaged food like pickles and murabba which was put under 18% slab are brought down to 12% slab. The dry fruits like cashew nuts which were kept previously under 12% slab have been put back in 5 % slab bringing relief to the consumer.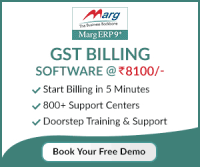 Coming to the entertainment zone the council decided that the movie tickets above Rs.100 will be continued to be taxed at 28% while the movie tickets below Rs.100 will attract 18%.
The rate on a sanitary napkin which was expecting a tax reduction remains unaltered and remains in the 12% slab as decided earlier. The insulin which was taxed at 12% before GST will be taxed at 5% in the new GST regime.
The Gem & Jewellery sector will be liable at 5% while the computer printers will be taxed at 18% from 28%. The council has also brought down the taxation rates on Agarbatti and pooja items which was revised from 12% to 5 %
For children who are fond of colors, it's happy news as the coloring books are revised from 12% to NIL rate. The exercise books will be revised from 18% to 12% helping to curtail educational cost. The next meeting will be held on 18th June 2017 where the discussion will be done on E waybills and lottery.