ICICI Bank Information
Founded
January 5, 1994
Important people
Girish Chandra Chaturvedi (Chairman)
Sandeep Bakhshi (MD/CEO)
Head Office
Vadodara, Gujarat
Official Website
www.icicibank.com
Industrial Credit and Investment Corporation of India or ICICI Bank is one of the top Indian private sector banks with branches located all over India and across the world. This Multi-National bank provides Financial and Banking facilities to all of its customers. The bank has a vast network of over 15,589 ATMs and 5,275 branches across the nation. It also offers NEFT and other financial services. 
You no longer need to visit a branch for its banking services if you have an ICICI Bank account. ICICI Bank Online Net Banking is also available to all its customers and the registration process is very easy. You can keep track of your balance with ICICI net banking. In addition, you can pay your utility bills, transfer funds, open RDs, FDs, investments, etc.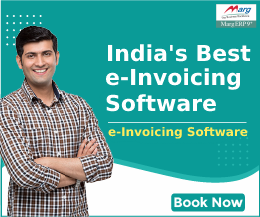 What Services offered by ICICI Net Banking?
If you have a desktop connected to the internet, here are the facilities you can use from ICICI Bank Net Banking:-
Transfer funds from your personal account to someone else's account in ICICI or other banks

Request for Cheque Book and DD, close Loan accounts, and open new accounts 

 Pay utility bills 

Book flight/train tickets online 

Pay insurance premiums 

Open RD/FD accounts 

Invest in mutual funds 

Pay income tax 

Credit card bill payments
How to Register for ICICI Net Banking Online?
Here are the steps for ICICI Internet Banking registration:– 
Login to ICICI Bank portal. 

Click on

"New User"

under

"Personal Banking"

 
Choose the option

"I want my User ID"

and hit the

"Click here to proceed"

link. 

Enter your account number along with debit card/credit card/mobile number 

You will get OTP on your mobile that you will need to enter 

Now, your user ID will be generated 

Go to the home page of ICICI bank again and click

"New User"

under

"Personal Banking"

 
Now click the option

"I want my password"

and

"Click here to proceed"

link. 

Enter mobile number and user ID. 

You will get an OTP to your number. Enter it and set the password. 

Now you have finished your registration process. 

Enter your credentials for

ICICI Bank Login

.
How you can Register for Net Banking Through Phone Banking?
Call the customer care number of ICICI bank and select

"Self Banking"

. It will give you a user ID. 

Now go to the official ICICI bank website. 

Click on

"New User"

under

"Personal Banking"

 
Go through the same step by clicking

"I want My Password"

. 

Enter User ID with your registered mobile number.

Enter the OTP and set your password.

Now you have completed the registration process. 

You can now access your account with

ICICI Net Banking Login

and password. 
How You Can Apply for ICICI Net Banking Through Bank Branch?
To register for ICICI Bank Net Banking offline, visit your nearby ICICI branch:
Ask for a Net banking application form. 

Fill in the required info like your name, DOB, email ID, mobile number, city and state, account number, and other details. 

Sign it below the declaration that you have given the accurate information. 

Submit the duly-filled application form at the branch. 

The branch will issue a welcome kit with proper step-by-step guidelines.
What to do If You Forget ICICI Net Banking Login and Password?
Many people get confused with
ICICI Online banking login
ID number and account number. For
Online ICICI Net Banking
, the link is –
http://www.icicibank.com/safe-online-banking/safe-online-banking.html
 where your Customer ID number of 9 digits is needed with your password, not your account number. 
In case you forgot your
ICICI Internet Banking Login
details or you lost them, call the official helpline number of ICICI bank and they will help you to reset your password with authentication. Keep in mind that your internet banking account will be blocked for the day after 3 wrong attempts.
Steps to Login into ICICI Online Banking
You simply need your user and password for ICICI Bank Internet Banking Login. Here are the steps to follow if it's your first time:– 
Login to icicibank.com. 

Hit the

"Login"

button on the right panel 
Enter your credentials, select

"Dashboard"

and click Submit.
If it's your first login attempt, you can click

"personals"

to change the password. 
Enter existing and new passwords. Type the new password again. Click

"Update"

to confirm. 
How to Reset ICICI Net Banking Password?
Log on to icicibank.com

On the right side, select the Login button. 

Select the Dashboard and enter user and password and click Submit. 

You can click on "Personals > Change Password" to change the password if it is your first attempt. 

Enter new password and current password, retype new password. 
ICICI Net Banking Customer Care/ Helpline Numbers
ICICI Bank helps customers dealing with their issues in a unique way. They have a very prompt and readily available helpline to solve customers' issues. 
Personal Banking 
Retail customers can dial 1800 120 7777. You can dial 1800 200 3344 to register your query regarding net banking. 
If you forgot your ICICI Net Login and password, you can reset your password through your mobile number which is linked to your bank account. Leave a miss call on 0922301114 if you are having issue in net banking login. The customer care executive will revert to you to fix your issue.
Note 
For queries, you can call on helpline number Monday to Friday and timings are 9AM to 6PM. 

A customer care representative will ask you a numeric Service Request Number.
What are the Fund Transfer (IMPS) charges with ICICI Net Banking?
You can transfer your funds instantly through your mobile device with Immediate Payment Service (IMPS). It has become a boon to the customers with technological advances. When you transfer funds through mobile or net banking, the account of the beneficiary will be credited quickly. You can use IMPS through net banking and an iMobile app. 
Transaction Timings 
You can use IMPS service round-the-clock and it is available even on holidays.
Transaction Limit 
There is no minimum limit. You can transfer even Re. 1 with IMPS. On the other side, Maximum Limit is Rs. 2 Lakh with MMID of 7 digits. 
Transaction Charges 
Re. 1 to Rs. 1 Lakh – Rs. 5+GST

Rs. 1 Lakh to Rs. 2 Lakh – Rs. 15+GST
Security Tips for ICICI Net Banking
Open icicibank.com and head to personal banking. Never click any other link that seems too good to be real and submit details. 

Never share your net banking credentials to anyone, including ICICI bank representative. Their employees never ask your PIN or password. They may ask your customer ID or account number for other reasons. 
Frequently Asked Question