PNB One is the one and only net banking app from Punjab National Bank which offers access to several banking services under one roof. You can perform all important banking functions anytime and anywhere without going to the branch. You can secure banking transactions with biometric authentication and MPIN. Here's how to access PNB Mobile Banking through the official app.
How to Register for PNB Mobile Banking?
Here are the steps to register for PNB Mobile Banking Login:– 
Go to Google Play or Apple app store for PNB Net Banking App download.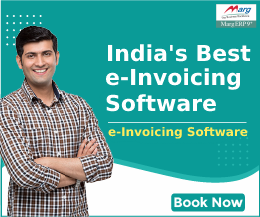 Launch the PNB Net Banking App and tap "New User"
It will show you a screen with mobile banking tips. Click "Continue" to proceed. 
Enter your account number, select registration channel, and preferred way of operation. We recommend you to choose "View and Transaction" and "Mobile and Internet Banking". Click "Continue" to go ahead. 
Get your registered mobile number handy to receive an OTP to enter in the given field. 
Now enter your debit card number (16 digits) as well as ATM PIN to proceed. 
It will prompt you to set a transaction and sign-in password. You can see password policy in the below option. Confirm both passwords and click "Submit".
You can use the sign-in password to access your banking details on PNB Mobile Banking App. You need a transaction password to authorize your financial transactions with mobile banking.
Finally, you will get a message that you have registered successfully with your user ID.
How to Set MPIN in PNB Mobile Banking?
Launch the PNB Mobile App on your device. 
Enter user ID and click "Sign In". 
The app will send an OTP to your mobile number. Enter the OTP and tap on "Continue".
Create a 4-digit MPIN to access your PNB Mobile Passbook. It is a kind of sign-in password. Click "Submit" and you will get a success message. 
How to Login into PNB Internet Banking Using Mobile App?
After registration, the PNB Online Banking App will show you a welcome message with your name on the home screen. Enter your MPIN and access the home page after verification. 
You will see a pop-up on the first login asking to create a touch ID. You can set up your touch ID if you have a fingerprint scanner on your phone. 
Keep the finger on your fingerprint scanner and allow the device to scan it when it displays the next prompt. 
It will show an "Authentication Successful" message after scanning your fingerprints. You will also have to enter MPIN to confirm and click "Submit". 
Now you will be able to see the home page with thumbnails of services. 
Net Banking Services Offered by PNB
Access your credit card accounts, savings account, loan, deposit, and overdraft. 
Check account balance and view account statement. 
Funds transfer to accounts in PNB and other banks or to self-account. 
Make scheduled or instant transfers through RTGS, NEFT, and IMPS.
Mutual fund investments 
Open an online recurring/term deposit account 
Pay utility bills 
Payment and scan with QR code
Buy insurance 
Set recurring payments and view recent transactions 
Update spending limits and apply for a credit card 
De-registration and auto-payment registration on credit card 
How to Transfer Funds with PNB Mobile Banking App?
Login to your PNB Net Banking App for Mobile. 
Tap on the "Transfer" button on the home screen. 
Select "Regular Transfers" out of other types of transfers. 
A description will show up saying RTGS, IMPS and NEFT transactions. Click Continue to proceed. 
It will show your account number and name on the left and the right panel will show the "Select Payee" option. 
Click the "+" button if a beneficiary is new on the window sliding up. 
Enter the PNB account number of the beneficiary of 16 digits in the given field. 
If the beneficiary has an account with another bank, select the "Other" option and enter the account number, name, address, IFSC code, and other details. 
Select the checkbox with "Agree to the terms and conditions" message and click "Add"
Select the payee from beneficiaries' list, enter the amount, and add remarks (optional). To schedule the payment, turn the push button "On". Click "Continue" to go to the next step. 
The app will send an OTP to your mobile number for authorization of payment. 
You will see a success message with transaction details, such as payer and payee accounts, reference number, and the amount which has been transferred. 
Frequently Asked Questions