In India, the Payments and Settlement Systems Act governs the Payments, settlements & transactions. Out of multiple transfer options available, RTGS (Real-time Gross Settlement) is the most popular payment settlement method used for transferring money online & offline via banking services. Although UPI is also a widely used money transfer option RTGS still holds its position. In this article, we will learn everything about RTGS.
What is Real-Time Gross Settlement (RTGS)?
RTGS stands for Real-time gross settlement. The Reserve Bank of India launched RTGS in 2004. As the name suggests, RTGS is a system that performs funds transfer in real-time. In RTGS there is no delay in processing the request, the transfer is processed then & there in real-time. Here gross settlement means the fund will be transferred instruction by instruction.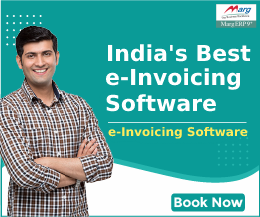 This fund transfer method was introduced by the Reserve Bank of India primarily for large value transactions. RBI has waived off the charges on transactions via RTGS to boost popularity. About 1,40,000 banks in India offer RTGS facilities to their customers.
What is The Required Information To Make an Real-Time Gross Settlement (RTGS) Transfer?
For initiating an RTGS transaction, you need to provide the following details.
Remitting account details

IFSC number of the receiving bank

Name of the beneficiary customer

Name of the beneficiary bank and branch

Beneficiary account number

Amount to be transferred

Remarks or notes, if any
What are The Ways of Doing Real-Time Gross Settlement (RTGS) Transfer?
There are two ways of transferring funds via the RTGS method. These are listed below:
Internet Banking
Most banks in India allow users to transfer funds online using RTGS. The sender has to first add the beneficiary online using the net banking facility to transfer the money. After successfully adding a beneficiary, you can transfer money directly to the beneficiary account in a few clicks. RTGS transfer facility is available for individuals, corporates, and organizations. 
Bank Branch
You can also visit the nearest bank branch and fill the RTGS form to transfer funds.
What are The Steps To Make Real-Time Gross Settlement (RTGS) Funds Transfer?
If you want to transfer funds, follow the steps below:
Step 1: Log in to your bank's internet banking account with your customer ID/username and password 
Step 2: Go to the 'Funds Transfer' section 
Step 3: Select the 'RTGS' option
Step 4: Click on the 'Add Beneficiary' option before proceeding 
Step 5: Add the required beneficiary account details such as bank name, account number, IFSC, and branch name
Step 6: Click the 'Add' button and then confirm 
Step 7: You may have to authenticate the addition by typing in your credentials 
Step 8: You will receive a confirmation message once the beneficiary is added. 
Note: It may take 1-2 working days to reflect the added beneficiary into your account.
After adding a beneficiary to your account, you can transfer funds using the steps below:
Step 1: Go to the 'Funds Transfer' tab & select RTGS 
Step 2: Select the beneficiary account number on which you want to transfer the funds 
Step 3: Enter the amount to be transferred
Step 4: Agree to the terms and conditions by selecting the check box 
Step 5: A screen with all details will appear. Carefully review the details before proceeding and click the 'Confirm' button to complete the process.
Note: After confirming the process you cannot cancel the transaction. To do the same you have to contact a bank official.
What Processing Charges/Service Charges are Applicable for Real-Time Gross Settlement (RTGS) Transactions?
The Reserve Bank has suspended the processing charges from July 01, 2019, levied on RTGS transactions. Individual banks may offer free RTGS transactions to their customers. However, RBI has given a limit of charges that may be levied on the transactions by the banks to rationalize the banking system as stated below:
Inward transactions – Free, no charge to be levied.

Outward transactions – ₹ 2,00,000/- to 5,00,000/- : maximum ₹ 24.50/-; (taxes extra if any)

Outward transaction: Above ₹ 5,00,000/- maximum ₹ 49.50/-. (taxes extra, if any)
RBI has clear guidelines, in outwards transactions, Banks may charge any lower amount but cannot charge more than the prescribed rates.
What are The Features & Benefits of Doing Real-Time Gross Settlement (RTGS) Transactions?
Below mentioned are the features & benefits of selecting RTGS transactions:
It is safe & secure

You can transfer any amount via RTGS through a bank branch. There is no limit.

The funds are transferred in real-time to the beneficiary account

A transaction can be done on any day

A cheque or demand draft is not required for fund transfer

No chances of loss/theft or fraudulent encashment for beneficiaries

The transaction can be done anytime from anywhere using net banking

There are no charges applicable for fund transfer

RTGS transactions are backed legally by RBI

Immediate clearing

Funds credited on a one-on-one basis
What is The Difference Between RTGS & NEFT?
| | | |
| --- | --- | --- |
| Criteria | | |
| Settlement | Transaction settled in Batches | Transactions settled individually |
| Settlement Timing | Settled on an hourly basis during bank working | Settled immediately in real-time |
| Transaction amount | No minimum limit but has a maximum limit | Minimum limit is Rs. 2 Lakh, No maximum limit |
| Value | For small or medium amount transactions | For large amount transactions |
Importance of Real-Time Gross Settlement (RTGS)
RTGS is important as it is used by the Central Bank of India for high-level transactions to provide next-level security by minimizing the risk. In spite of banks & financial institutions having very high-security processes in place for protecting their customer's information, risks are always there that cannot be neglected.
This is why the RTGS is introduced to offer added security to the customers for making high-level secure transactions by clearing all their settlements immediately.
Banks in India That offer Real-Time Gross Settlement (RTGS) Transaction
Almost every bank in India offers an RTGS facility. However, the charges for the RTGS transfer process and the relevant fees are subject to vary from bank to bank. It is advisable to review the same before availing of the facility. Some of the major banks are listed below that offer the RTGS facility:
FAQ's for Real-Time Gross Settlement (RTGS)