While making any financial transaction, you have seen the term NEFT transfer that enables people to access online/offline banking services and make financial transactions. But you may be wondering about NEFT's meaning and its process that makes it a unique and reliable choice of money transfer among all.
Let's discuss the same subject.
Article Content
What is NEFT?
The NEFT meaning in banking refers to an abbreviation that is also known as "National Electronic Fund Transfer". It is a digital payment system that is used at the national level. The Reserve Bank of India (RBI) is the regulatory body of this system.
What are the Advantages of NEFT Transfer?
This service is available 24*7 irrespective of any holiday
Fast and secure settlement of the transaction
It covers all banks and regions of the country
A confirmation message is sent to the receiver after successful transfer, and then a confirmation message is sent to the sender via Email or SMS
Provision of Penal interest on delay or rollback transactions
No charges imposed on savings account for NEFT online transfer
It can be used for other purposes like repaying loan EMI or credit card bills, etc
What is the Process of NEFT Funds Transfer?
There is a complete data flow that NEFT money transfer follows. That is:
Step 1: Any individual or organization who wants to make a transaction through NEFT requires access to their net banking for money transfer.
Add the account details like account number, IFSC code, bank branch, name, etc., of the beneficiary in their account. Then NEFT transfer can be initiated through online as well as offline mode.
For offline access, you need to provide NEFT details in the NEFT application form and submit it to the branch or proceed with the transaction via online mode.
Step 2: This payment request (online/offline) will then be sent to the NEFT service center (pooling center) by the bank.
Step 3: This pooling center will further send it to the NEFT clearing center to include in the next available batch of transactions
Step 4: Here, the payment requests are sorted according to the beneficiary's bank and entries are prepared to debit payment amounts from the originating banks. The message of the transaction is sent to the banks of the receiver by the NEFT service center.
Step 5: After receiving the remittance messages from the service center, the beneficiary's bank passes the message to the payment originating bank (sender).
What are the Permitted Timing for NEFT Transaction?
If you want to know that doing NEFT on Sunday is valid or not? then be assured as you can avail of this payment system on Sundays as well. Earlier, there was a timing chart that needed to be followed for NEFT payment. That was:
⮞ 8:00 AM to 7:00 PM on weekdays (Monday – Saturday)
⮞ 8:00 AM to 12:00 PM on Sunday
Process of NEFT transfer after this timing is stored in the queue and process in the working hours. But not the present system is active for 24*7 and hence can make payments anytime.
What is the NEFT Minimum Amount for making a Transaction?
Your single NEFT money transfer can be between Re. 1 to Rs. 50,000. Moreover, there is no limit on the number of transactions that can be performed in a single day. There are a few exceptions in this aspect as some banks have a daily limit for NEFT. So you can ask about it from your bank.
Do I need to pay any charges on the NEFT Transaction?
If you are the person or organization receiving payment, then there is no charge applicable on the transfer amount.
If you are the sender, then there may be some charges that you need to pay to your banks. It completely depends on the NEFT amount. For example:
| | |
| --- | --- |
| Transfer Amount (in ₹) | Transaction Charges (in %) |
| 0 – 10,000 | 2.5 + GST Charge |
| 10,000 – 1 lakh | 5 + GST Charge |
| 1 lakh – 2 lakh | 15 + GST Charge |
| Above 2 lakh | 25 + GST Charge |
How to Initiate Money Transfer Through NEFT Online?
Step 1: Login into your digital banking services and choose the option "fund transfer"
Step 2: Choose the "NEFT" option and select the beneficiary and insert the amount.
Step 3: If you want to transfer money to someone who is not on the beneficiary list, then simply click on "add beneficiary" and "verify details".
Step 4: In the end, choose your account from which this amount should be deducted and initiate the transfer.
FAQ's on National Electronic Fund Transfer (NEFT)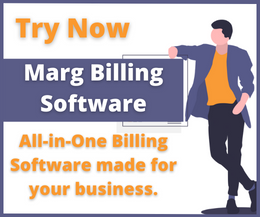 Final Words on NEFT
So, NEFT (National Electronic Fund Transfer) is a payment system that can ease up the process of sending money to anyone. Moreover, a delay in payment transactions can lead to interest which is quite a great way to ensure the reliability of the system.