Net banking or online banking is the method of electronic payment system offered by banks and other financial institutions to their customers. It allows you to make online financial transactions with the help of the internet.
Anyone can avail these services from their respective banks. It is one of the safest and easiest modes of financial and non-financial transactions. You only need to apply for internet banking services from both public and private banks to get access to net banking.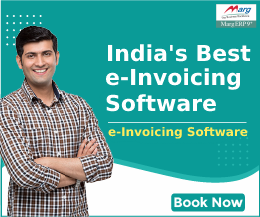 Internet banking has made the life of a common person and companies much easier, relaxing, and convenient. Now, you don't have to visit your bank every time to transfer or withdraw funds.
You can simply access your online bank account from anyplace in the world from your laptop or mobile via the internet and can do shopping or transfer funds from your account to other entities within few minutes.
Features Of Internet/Online Banking
Internet banking has several beneficial features and that is what makes net banking much significant in this digital world. Here are few vital features that internet banking offers irrespective of your financial institution.
Internet banking gives you access to both financial and non-financial services.
Now, you can check your bank balance online at any time instead of going to the bank to fill your passbook entries.
Internet banking allows you to make online bill payments of water,  electricity and more.
It allows you to open a fixed deposit account online
You can directly make payments to shoppers and merchants
You can order a chequebook online
It allows you to buy insurance services online
You can recharge your mobile, metro card, or cable services
You can set up online recurring payments and standing orders or cancel them with just one click as per your convenience.
It allows you to keep track of savings account and investments that are linked to your respective bank with net banking.
One can only access the internet bank with your unique ID and password. Thus, it is the fastest and safest mode of transaction.
Another important feature of net banking is, it allows you to go cashless 
You can change or update your account details such as mobile number and address
With help of net banking, you can book tickets online or buy/sell on multiple e-commerce platforms.
There are many benefits of using online or internet banking that are worth trying and can make your life more simple:
24/7 Availability- There are no time restrictions when it comes to net banking. One can easily access their bank account 24*7 unless the platform is facing any servicing issue which you will be informed of at least a week before.
As long as you have internet, an electronic device such as mobile, laptop or computer, and your account User ID and Password you can log in to your internet banking account to check balance, transfer funds, shopping, and do many more activities.
Tracking Facility– Every transaction that you do through internet banking will be recorded in your banking app. It is a similar feature to a regular bank. Instead of receiving a paper acknowledgement slip, you receive an electronic slip that records every detail of the transaction such as name of the payee, bank account number, sum of the amount transferred, date and time of the transaction, and additional remarks.
You can use these electronic statements as proof of transaction and an active bank account. You can also submit this electronic statement at the time of applying for a passport, or job application, and many more.
Easy To Use– Internet banking is not at all complicated. Anyone can use services from internet banking and make their life simpler and hassle-free. Online transactions and internet banking are much easier than counting cash in your pocket. It is the fastest mode of transferring funds, paying bills, and doing shopping.
Convenient And Secure– Earlier, you have to leave all your daily tasks to go to the bank to make transfers or check bank balance, or open a fixed deposit account. With the help of net banking, you can do all the financial and non-financial activities without disrupting your daily routine within few minutes, and that too securely.
Time Efficient– Net banking is more time-efficient. You don't have to visit your bank or other financial institution every time you need to transfer funds or pay utility bills. Now, you can finish all your financial transactions with just one click on your phone within 2-5 minutes.
Non- Financial Activities– people who even use net banking are not aware of this feature. Online banking not just helps you to sort out your financial transaction but non -financial as well such as issuing chequebooks, checking bank balance and account statements, and updating account details.
Disadvantages Of Net/Online Banking
Well, pros and cons are just 2 sides of one coin. Therefore, internet banking also comes with its share of disadvantages/limitations, but it should not discourage you from using the excellent services and benefits.
Internet Services– you cannot access net banking without the internet. You need a constant and secure internet connection to even access your internet banking account. So if you have some emergency and you don't have internet access then you can't operate net banking.
Security– Banks and other financial institutions take every precaution to make your internet banking safe and secure. However, there is still always a chance of someone hacking your account. This is why banks and other financial institutions always ask the customers to never share their User ID, Password, and OTPs with anyone and encourage them to access your internet banking services through a secure network only.
Difficulty In Managing User Id And Password– It is one of the safety features of internet banking but many users especially the elderly find it difficult to manage because you need to enter your login ID and password every time in a specific order with OTP (one-time-password).
If not entered correctly, then your account will get disable and you will be locked out and can't access the account without the approval of the bank.
Challenging For Beginners– Net banking is one of the easiest and simplest ways of making financial and non-financial transactions. No matter, how much seamless the process of operating internet banking is. Mostly, every beginner faces certain issues as they are not habitual and confident enough to operate internet banking services.
How to Get Register with Internet Banking Online?
Internet banking is optional and it depends on the user if they want to use net banking or not with their respective banks and other financial institutions. However, banks offer internet banking services to every user.
When you open a bank account most of the banks provide a net banking log-in kit as well, so that users can register on the bank's official website conveniently and take benefit of all the internet banking services.
Steps to get access to Internet Banking:
Step 1- Download the net banking application form from the bank's official website.
Step 2- Fill up the net banking application form and submit it online.
Step 3- Once the verification process is done from the bank's side. You will receive a unique User ID and Password to log in to your internet banking account.
Note: Change the User ID and Password once your Login is successful and never share it with anyone else.
You can also visit your bank branch and fill the application form offline to get the user ID and password as well.
How To Transfer Fund Using Net Banking?
Fund transfer is an important feature of internet banking. Do you know there is more than one method to transfer funds successfully?
Well, yes! Internet banking also allows you to choose the type or method of transferring funds to other accounts.
There are 3 types of fund transfers offer by banks based on the amount need to transfer and the duration of money transfer.
National electronic fund transfer (NEFT) is used for one-to-one fund transfer services. It takes 30 minutes to transfer funds from one bank account to another all over India.
This service is available 24*7 but it is restricted by time and bank branches. However, it allows you to transfer funds to both individuals and corporate entities.
Real-time Gross Settlement (RTGS) is mainly used for transferring large sums and all the transactions are monitored by RBI itself. You can use RTGS for individual fund transfer only on an order basis and the amount should be equal to or more than Rs. 2 lakh.
Unlike NEFT, the Transfer of funds happens on an immediate basis all over India and once the transfer is completed you cannot reverse it.
Immediate Payment System (IMPS) is similar to real-time payments but only for smaller amounts of money. This service is also available 24*7 like NEFT and RTGS and allows the easy and immediate transfer of funds all across India using mobile, internet, and ATMs.
It is one of the most securing and cheapest methods of money transfer as it doesn't require your bank details and IFSC code. It doesn't charge any amount for the transferring of funds like NEFT and RTGS services.
Net Banking Retaled Articles
Punjab National Bank (PNB) Net Banking – Steps to Register and Use PNB Net Banking Services
PNB Net Banking is one of the best and most anticipated services to transfer funds online. PNB offers a huge range of services related to personal banking.
Canara Net Banking – Steps to Register and Use Canara Net Banking Services
Canara Bank offers a lot of services with its net banking facilities like balance checks, fund transfers, account statements, checkbook requests, debit cards, and others.
IndusInd Net Banking – Know How to Register & Login into IndusInd Bank Net Banking?
IndusInd NetBanking: IndusInd Bank is known for delivering quality online banking service, IndusInd Bank developed IndusNet with the vision of delivering the best services to their customer.
Axis Bank Net Banking – Know Everything About Axis Bank Net Banking
Axis Bank Net Banking – Axis bank internet banking is a safe, secure, and user-friendly net banking portal with multiple cutting-edge features and satisfying services. Axis Bank is the third biggest private sector bank in India that provides the entire spectrum of financial services for personal & corporate banking.
HDFC Net Banking – How to Register and Login? A Complete Process Explained
HDFC Bank is one of India's leading private sector banks that offer online banking to its retail and corporate customers. Know how to register, login and check balance using HDFC net banking online.
ICICI Net Banking – How to Register, Login and Transfer Through ICICI Net Banking?
Industrial Credit and Investment Corporation of India or ICICI Bank is one of the top Indian private sector banks with branches located all over India and across the world. ICICI Bank Online Net Banking is available to all its customers and the registration process is very easy. You can keep track of your balance with ICICI net banking.