How You Can Check SBI Balance?
If you have an SBI bank account, there are different methods for an SBI balance check. State Bank of India offers SBI balance enquiry facility through the mini statement, toll-free number, net banking, mobile banking, SMS banking, and ATM.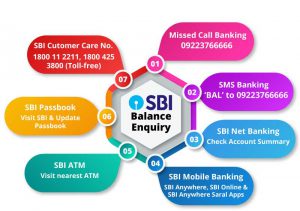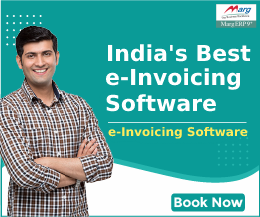 Here are some of the options for SBI bank balance check:
SBI Missed Call Banking 

SMS Banking 

SBI online balance enquiry through net banking 

SBI Mobile Banking (SBI Online and YONO SBI)

SBI ATM

SBI Passbook (visit branch for passbook entry) 

SBI toll-free number 
How to Check SBI Balance Using Toll-Free Number?
State Bank of India provides SMS banking facilities so its customers can get mini-statement and check balance. You simply need to send an SMS or leave a missed call at the SBI balance enquiry number from your registered mobile number. You will get your balance info on your phone in a few seconds – 
Here is the

SBI balance number

for enquiry about your account balance. All you need to do is give a missed call on –
09223766666
Or Type "BAL" and send it to 09223766666
For mini statement, here is the toll-free SBI balance check no

–
09223866666
Or type "MSTMT" and send it to 09223866666
How to Check SBI Balance in Different Ways?
You can also try alternative methods for SBI account balance check:
By going to ATM 

SBI Card enquiry 

SMS Banking 

Update your passbook by visiting a bank branch 

Missed Call banking 

Mobile banking with various official SBI mobile apps – 
Let's discuss all of these options for SBI balance enquiry in detail.
How to Check SBI Balance By Visiting ATM?
If you have SBI account, you can visit SBI ATM and use your SBI ATM/debit card issued by the bank and follow these steps : 
Insert your SBI ATM card 

Use ATM PIN you've set (4 digits) 

Select the option "Balance Enquiry" 

Check the balance and finish the transaction.
You can also select the "Mini Statement" option to check your last 10 transactions at the ATM.  You can also print receipts with details regarding the last 10 transactions. You can also visit other bank's ATMs to check your account balance.  
Keep in mind that the number of free transactions has been limited by RBI for each ATM card. The bank also considers balance enquiry as a transaction. Once you exceed your limit of free transactions, the next transactions will be chargeable in the month. Keep in mind that the transaction limit includes both SBI and other ATMs. 
This is why it is recommended to check SBI Balance online. You should use SBI ATMs only for the rest of the services like cash withdrawals, PIN generation, etc. You can also check SBI balance online or through SBI bank balance check number. These are both cost-effective and convenient for SBI account holders. 
SBI Balance Check Through Net Banking
SBI customers can also use SBI Net Banking by registering for net banking. The bank will issue a net banking login and password to access their net banking facilities. SBI provides a lot of services online to its customers along with balance enquiry, such as a mortgage, home loans, personal loans, funds transfer, etc. 
SBI Balance Check Through SBI SMS Banking
SBI customers can also register for SMS banking service with their registered mobile numbers to check account balance any time. Here are the steps given below for SMS banking registration –
SMS "REGA/c No." to 09223488888
You will get a message to confirm registration. This service is also available to request cheque book, get e-statement, mini statement, and get a home loan and study loan interest certificate.
How You Can Check Balance of SBI Credit Card?
| | |
| --- | --- |
| Service | SMS Format |
| For Balance Enquiry | BAL XXXX |
| To block your stolen/lost card | BLOCK XXXX |
| To check available cash/card limit | AVAIL XXXX |
| To check reward points summary | REWARD XXXX |
| To check status of last payment | PAYMENT XXXX |
| For duplicate statement | DSTMT XXXX MM (month of statement) |
| Get e-statement | ESTMT XXXX |
SBI Balance Check Through SBI Passbook
All State Bank customers are issued with a passbook while opening a bank account. 

Customers have to update their passbooks from time to time to ensure that it contains the most recent information about transactions. 

Customers can check their balance by getting their passbooks updated from the branch and check both credit and debit transactions. 

A lot of people still don't know how to use mobile banking or net banking. So, the bank still provides this facility.
How to Check Balance Using SBI Mobile Banking?
SBI offers a few mobile apps like SBI YONO, SBI YONO Lite and SBI Quick to provide mobile banking services. Both SBI YONO and YONO Lite are similar apps. The only difference is that YONO Lite has limited features and it is a lighter version of SBI YONO.  
Users can register with their account details or internet banking account with YONO SBI and login with mPIN to access their bank details. YONO SBI provides a lot of facilities in one app. It is available for both Android and IOS. Some of the services available are account statement, funds transfer, balance enquiry, IMPS, NEFT, and others. 
What is Missed Call Banking?
With the help of missed call banking, you can perform different banking operations by sending SMS to a toll-free number or leaving a missed call. You can check account balance, request e-statement (for last six months), get a home loan and education loan statement, generate ATM PIN, activate ATM card, get details regarding, car and home loan, etc. RBI enables most banks in India to provide these facilities.
These services may be specific but may attract minimal charges, especially when it comes to receiving and sending SMS. The SMS charges are subject to your current plan and bank's policy. A lot of banks have no charges for balance enquiry on toll-free numbers. If you have several accounts in one bank, this facility is very helpful. You will get an SMS with balance details of all your accounts with account type and numbers. You can wait and try later if this facility is not available because of technical issues.
How To Register For Missed Call Banking?
Customers have to register their mobile number for missed call banking. 

To do this, they have to type REG<space>A/c number and send it to 09223488888. Bank will send a confirmation message regarding activation of the service. 
USSDs For SBI Balance Enquiry
USSD or Unstructured Supplementary Service Data is a technology used in GSM communication to provide details from an application to a mobile phone. The Savings/Current account holders can use this service.
Key features 
Account balance enquiry 

Mobile recharge 

Money transfer 

Mini statement for previous five transactions
Getting Started 
Before getting started, make sure you are not using WAP or Application based mobile banking. Otherwise, you won't be able to access USSD service. This way, you will need to de-register from WAP-based or app-based service to avail USSD service. 
If you haven't subscribed for any such services, you can use the following USSD to register and check SBI balance – 
*595#
You will get a message "Welcome to State Bank Mobile App". Provide your user ID and you will get these options – 
Enquiry

Fund Transfer

Mobile Top-up

Change MPIN

Forgot MPIN

De-Register
Choose one of these options by replying with a serial number. For example, to check balance, type "1" and select "Send".
Here is the rundown of mobile banking services that are provided with USSD –
Mini Statement and Balance Check 
Dial *595# and enter your User ID

Hit the

"Answer"

button and select

"1"

Select either

"mini statement"

or

"balance enquiry" 

Enter mPIN and send. 
Fund Transfer 
Type *595# and enter your User ID

Hit

"Answer"

and select

"Option 2"

Enter the account number of the beneficiary 

Enter mPIN and send
De-Register
Dial *595# and provide user ID

Hit

"Answer"

and select

"Option 6"

 
Enter mPIN and tap on

"Send"

button
Mobile Top-up 
Type *595# and enter user ID

Select

"Option 3"

after pressing

"Answer"

 

Enter the service provider 

Hit

"Answer"

and type mobile number you want to recharge
Enter the amount and select

"Send"

Enter mPIN and hit the

"Send"

button 
Using USSD to Register and Check SBI Balance 
To register and check SBI account balance, account holders need to use USSD service and SMS in this format: 
to
567676 or 9223440000
A User ID or MPIN will be sent to the account holder via SMS. Account holder has to change mPIN and complete the process through the nearby branch or ATM to register with USSD for balance enquiry. Here are the steps you need to follow: 
Type *595#

Type

"4" 

Accept the terms displayed 

Press

"Answer"

 

Enter 1

Type old MPIN and

"Send"

 
Type new MPIN and

"Send"

 
You will be able to change the MPIN and users can get the message through SMS. You need to visit a bank branch or ATM for activation. To activate your mPIN at ATM, here are the steps:
Swipe the card and select

"Mobile Registration"

 
Select

"Mobile Banking"

after entering ATM PIN
Go to

"Registration"

and enter your mobile number 
Select

"Yes"

and

"Confirm"

. 
The transaction slip will come out with the message

"Mobile Registration successful"

. 
Why You Should Check Account Balance Regularly?
Account-holders can easily manage their accounts and check account balance on the go. A lot of convenient methods have been provided by public and private banks. You should keep checking your account balance to keep track of your finances. Here are some of the reasons to do balance enquiry – 
Ensure that you have sufficient funds for cheque payment, funds transfer etc. 

Ensure that you have got the money from the receiver. 

To figure out if a failed transaction has credited your account back. 

To check whether you have received savings account interest to your account.
It is always recommended to keep checking your account balance regularly to avoid any unauthorized transaction that you may not know about. You can also keep track of your expenses and budget by checking your monthly statement. You can make a manageable budget every month by keeping an eye on your transactions and balance.
Frequently Asked Question​