The expectations of Budget 2020 are rising as the date and time of the Union Budget 2020 have been announced. Amidst the alarming situation of the slowing down of the Indian economy, the need to recover the economy has turned out to be a vital challenge for the Modi Government.
The Budget Session will begin with the speech of President Ram Nath Kovind on 31st January 2020 at 11 am and then Krishnamurthy Subramanian, the Chief Economic Adviser will present the Economic Survey. A day after this, Announcement of her second Union Budget will be made by the Finance Minister Nirmala Sitharaman on 1st February 2020 followed by the speech of President who would be addressing a joint session of Lok Sabha and Rajya Sabha.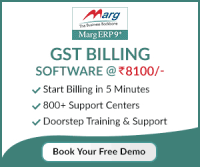 The Interim Budget is to be announced on February 1 which falls on Saturday this year. Due to this, the Stock Exchanges have decided to conduct business on Saturday like other weekdays so the Share market investors & traders will not have to wait till Monday to respond to Nirmala Sitharaman's Budget announcements.
The major challenge before the government is to recover the Indian economy from declining. The expectation of the Statistics Ministry from the Union Budget 2020 is for the economy to grow in the current fiscal year at 5% which turns out to be the slowest pace of annual growth since 2012-13.
Mrs Nirmala Sitharaman, finance minister of India is expected to provide the Union Budget 2020 in favour of the middle class by giving relief in the income tax slab rate from 35% to 25%. Individual taxpayers may also be allowed by the finance ministry to pay a lower flat rate of tax if all exemptions are foregone.
To encourage the stock market, in Budget 2020 the government may provide relief on Long Term Capital Gains (LTCG) tax & Distribution Tax (DDT). The interim Budget 2020 may respond to the impact of CAA (Citizen Amendment Act) which may result in the economic slowdown.
Budget Session will be held by the Modi Government in two phrases i.e. from 31st January to 11th February and from 2nd March to 3rd April. This 19 days recess will enable standing committees to consider Ministries or Departments demand the grants and get their reports prepared.
Budget 2020 will provide an opportunity for the Government to reset expectations and to enforce decisions which might be harder to undertake in the electoral cycle.