How ERP Software Can Affect The Business?
Do you want to improve your sales team's productivity, inventory, and manufacturing process? You can get all these done with the robust billing software.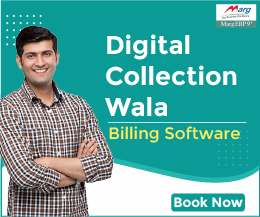 Enterprise Resource Planning or ERP software is the business tool designed to improve management in your organization through integrated solutions. Some of the systems are hardware, software, and network architecture which enable communication of data in various departments. The integrated systems collect data from different sources and combine them in the individual ERP. Businesses can also automate a lot of their tasks and design information systems with an ERP system. 
Inventory management software makes informed decisions easier by integrating several aspects of your business. Data-driven business decisions can be made faster. It makes every business more agile. 
Planning and Projection of ERP Software
The ERP system is aimed to help in business planning and projection. It can enable businesses to create their own ERP. You can choose what information an ERP system can collect and from where. In each department, the data is collected by the integrated systems and a central panel controls everything.
The details gathered from the integrated solutions can be tapped into reports. You can easily digest the information and put it into the right steps. You can get both granular and deep insights and upper-level views. You can also streamline the planning process and improve collaboration by sharing reports and information. You can also project for market downturns or technological failures with some ERP systems to prepare your business well. 
Distribution of ERP Software
It is one of the most important aspects of your business that can gain a lot of benefits from the ERP system. It can monitor supply chains, orders, and track the movement of materials. In the end, distribution becomes even more effective. You can keep track of supply chains, orders, and status of materials with Marg ERP software. It can optimize the distribution process and positively impact sales, customer service, inventory, etc. Since distribution lies in the heart of other processes and connects both customers and manufacturers, your system should be able to connect distribution to various business areas and you can gain a better insight. It gives details on the influence of the backend and frontend on distribution. 
Here's How an ERP System Can Help in Distribution – 
Order management and monitoring 

Front counter operations 

Accounts receivables report 

Automated ledgers

Keeping track of schedules of customer delivery 

Order return processing 

Picking and slotting analysis 
If the distribution is all your business depends on, you should have a robust ERP system that is tailored strictly for it. You can gather information from several departments by having a cloud-based system. 
Inventory 
It is another important aspect of your distribution channel. You can use an ERP system to control all your inventory levels. Whether you have an unused inventory issue or you can't maintain stock of some items, ERP systems can help fix these problems.  Here are some of the features of ERP related to inventory management – 
Real-time inventory check 

Warehouse management

Purchase data

Inventory orders

Material tracking

Forecasts inventory adjustments

Storage availability 
You can see the factors affecting inventory management by analyzing information in all the processes. 
Finance 
Most businesses are focused on generating revenue more than anything else. This is why financial management is very important for any business. It is also an important feature of an ERP system. An ERP system can streamline financial management in different ways – 
Accounts Payable 

Accounts Receivables 

Payroll Management 

Estimate Discounts 

Receipt filing and tracking 

Tax calculations 

Estimate discounts 

Profitability analysis 

Tracking inventory values 

Preparing purchase orders

Acquiring cost per customer
You can get a complete insight into your business finances as long as you have integrated applications from the ERP system in all departments. This way, you can keep track of all departments and find different ways to improve revenue and cut costs. You can also control the cost of your logistics with the right ERP solution in place and it boosts relationships with customers and vendors. You should look for an ERP program that you can integrate into the whole organization and keep a tab on everything at one admin panel.