Article Content: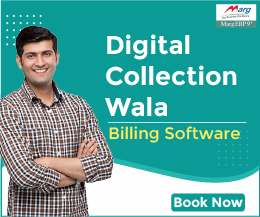 Benefits of Payroll Outsourcing Services for Small Business
A payroll management system plays a vital role in the growth of any company but it is often overlooked. Keep reading to know more about payroll management and how it helps small businesses. 
What is Payroll?
A payroll is a form of payment for employees. There is a payroll management system in every company with several employees. Salary is the main factor of motivation for every employee. Irregular salary shows the financial instability of the company and also deeply affects the employees' morale and their beliefs about the company and industry. As a result, it leads to laziness, non-motivated staff, and inefficiency. 
In addition, it is important for companies to be lawfully obedient to state and federal laws and keep the payroll in order. It seems complicated in the beginning. But you should have an efficient payroll system in your organization. Hence, payroll management is a complete organization and supervision of financial accounts and economic stability of employees, which usually includes salaries, bonuses, wages, net pay, deductions, etc. A business should have a payroll system with multiple employees in the corporate world. 
Small businesses and their stakeholders and partners should have the best payroll software to manage the financing of employees as it supports all the fundamental grounds of the company. Payroll management is not all about what you need, but also what your organization needs, with a strong focus on startups and small businesses. 
About Payroll Outsourcing
Payroll outsourcing refers to hiring a third party who is specialized in this field to handle your payroll administration. This third party offers its services to meet your HR needs as per your business cycle. They can handle all the HR processes so you can focus all your energy and time on the core business functions. 
How Small Businesses Get BenefitS Through Payroll Outsourcing & HRMS?
Time means money for all businesses. Especially for a small business, time is everything and they cannot afford to waste it. Every second lost is like money spent for a small business or startup. Due to manual mistakes and miscalculations, a lot of small businesses spend a lot of hours on payroll management. Eventually, it leads to heavy work instead of having temporary staff on the whole process. This way, it can save lots of time if it is done online.
Rather than hiring someone to maintain the payroll system manually, payroll management software or HRMS seems to be really profitable and the best solution for this issue. In most cases, the upgrade is automated as a lot of financial programs are cloud-based. There is no dire need to opt for or buy more resources like equipment and manpower. Without having more employees, you can save money in the long run. 
A lot of people don't want to be stuck in the situation of leaked data in this day and age. Since your data can be accessed on limited devices, your data will be accessible to only authorized people. 
The team behind the payroll system is highly efficient and dedicated to ensuring the security and authenticity of portals. They provide a completely safe gateway because they don't store data on the terminals. They keep the employee details confidential and guarantee strict controls. It implies regulatory rights and access codes that are provided only to the authorized users. 
No matter what happens with payroll, you will always get an instant notification. This is the best part of the entire system. Whether it is a system update or a security breach, you will get a proper notification to help you to fix things up.  
Benefits of Payroll Management Software 
It takes too much effort to manage, calculate, and organize payroll systems for small businesses and startups at a certain point. Here are some of the benefits of having payroll software for small business on board – 
Mistakes are a nightmare for any small business, especially in payroll management. This way, you can significantly reduce the risk of making such costly mistakes by having business payroll software. Those errors affect the morale of employees and also lead to legal issues in bad circumstances with your company. 
If workers are being paid more than enough due to a mistake, it could affect your working capital and logistics. So, you should have the best payroll management program that can significantly cut down the risk of manual error and get your employees the right pay. 
HRMS is not everyone's cup of tea. But it is still an important job for every business. You may have some employees in charge of payroll management. But there are chances that they may not see what's coming in payroll reconciliation at the end of the month. This way, the HR payroll software can make the job easier by saving a lot of time. 
Data security is another important factor when it comes to your payroll information. The payroll files record sensitive and personal information, such as bank details, mailing addresses, dates of birth, and others. Use the reliable payroll software to lock this information securely which can be accessed only by authorized personnel. 
You don't have to be an expert in payroll management to use payroll software. You can easily delegate the duties to your employees without any experience. So, there is no learning curve here. HRMS will cut your training costs down in your small business. There is no special training or credentials needed to operate the payroll software. 
Your staff has no need to understand payroll methods either which can be confusing, especially when they don't have a background in accounting or qualifications. Payroll software should be designed so well that even a layman can handle payroll without any experience. 
You may definitely want to cut down on operating costs and improve profits as a business owner. By switching to efficient payroll management software from traditional payroll processing systems, you can save a lot of time and money and invest these funds somewhere else in your business. The cost savings will also increase with the growth of your business by switching to payroll software. You can add unlimited employees, payrolls, new employees, and companies with one-time fees in HRMS. It helps in controlling costs with a smarter approach. 
You can get the whole process of payroll management done with payroll management software. In addition, you can prepare statements and reports with one click. You don't have to wait for a few days or hours to access reports. 
The productivity of employees is affected when they are engaged in the old-school approach of payroll management on paper. Employees will be less engaged and motivated and chances of errors are also high. This way, HRMS & payroll software can significantly improve employees' morale when they get paid on time and accurately. 
Payroll software generates highly accurate and authentic reports. This way, you can depend on statements prepared by the HRMS software, such as the latest tax updates which are made quickly. 
It is another great benefit of payroll software. You can easily access the ongoing support team through HRMS. By upgrading to the payroll software, you can instantly benefit from ongoing support and upgrades. 
Conclusion
By having a payroll management system, you don't have to worry about the absence of your trained staff as anyone can use the software. Along with it, you can also get any problems or glitches fixed with reliable customer support. You don't have to wait around for help. It goes without saying that there are enormous benefits of payroll software. It can be helpful to every business to save costs and reduce stress.