Finance Minister Nirmala Sitharaman had earlier in March 2020 also announced various reliefs related to GST and income tax to all taxpayers. But now as the outbreak of COVID-19 infection continues and is increasing day by day, due to this, The time limit has been extended further. 
To provide relief to taxpayers amid the transition to COVID-19, the Income Tax (I-T) department of India has extended various deadlines for the second time, from investing in tax-savings to filing income tax returns (ITR).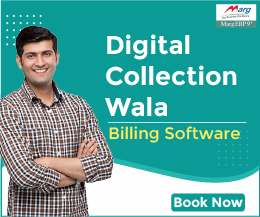 Changes in Income Tax Rules due to COVID-19
The deadline for filing a belated income tax return (ITR) and revised tax return (ITR) for FY 2018-19 was 31st March 2020. But It was extended until 30th June, and now this has been extended till July 31st, 2020.

Usually, 31st July is the last date for filing of income tax returns for the salaried class, which has now been extended to 30th November 2020. For this reason, income tax returns will now be filed by 30 November 2020 which was to be filed by 31 July 2020 and 31 October 2020.

The Income Tax Department stated that due to the extension of the date of ITR, as a result, the date of submission of the income tax audit report has also been extended to 31 October 2020.

Due to the nationwide lockdown, many taxpayers still have not received Form 16 to file their tax. That is why the government has extended the deadline for making various investments and expenditures to claim tax breaks under section 80C, 80D, and 80G till 31 July 2020. This extension can be beneficial for those who have not yet invested in any tax-saving scheme.

Due to the COVID-19 epidemic, the government has provided some relief to small and middle-class taxpayers. This relief relates to the date of payment of self-assessment tax for the financial year 2019-20. Taxpayers for whom self-assessed tax liability is less than Rs 1 lakh, the last date for depositing their tax has now been extended to 30 November 2020. This expansion will enable taxpayers to fulfil their compliance amid this epidemic. 

The government has extended the investment or construction or purchase deadline to 30 September 2020 to claim the deduction in respect of roll-over profit or capital gain under sections 54 to 54 GB of the Income Tax Act.

The last date for furnishing of TDS and TCS statements for FY 19-20 is extended to 31st July 2020 and the issuance of TDS and TCS certificate pertaining for FY 2019-20 has been extended to 31st to 15th August 2020.

The last date for PAN – AADHAAR linking has also been extended till 31 March 2021.