The GST is ready to come into force from April 1, 2017. A proactive preparation is necessary to smoothly migrate from existing system to GST. Getting your registration is first step towards transition to the new system followed by setting up for new process, developing GST compliant IT infrastructure and training team.
Around 80 lakh taxpayers already registered under the Central Excise Law, Service Tax Law,
Central Sell Tax or State VAT do not need file a fresh application. They will be auto-migrated and granted registration on provisional basis. A certificate of registration in Form GST REG 21 with GST Identification Number ( STIN) will be made available on the Common Portal.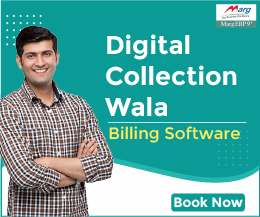 Every person who has been granted a provisional registration shall submit an application electronically in FORM GST REG–20, duly signed, along with the information and documents specified in the said application, on the Common Portal either directly or through a Facilitation Centre.
If the information and the particulars furnished in the application are found to be correct and complete, a certificate of registration in FORM GST REG-06 shall be made available to the registered taxable person electronically on the Common Portal.
Where the particulars and/or information have either not been furnished or not found to be correct or complete, the provisional registration will be canceled and an order in FORM GST REG-22 will be issued. No provisional registration shall be cancelled without serving a notice to show cause in FORM GST REG-23 and without affording the person concerned a reasonable opportunity of being heard.
Every person registered under any of the earlier laws, who is not liable to be registered under the Act may, at his option, file electronically an application in FORM GST REG-24 at the Common Portal for cancellation of the registration granted provisionally to him.