What is PMSYM Scheme?
Unorganized Workers (UW) class mostly includes street vendors, home-based workers, head loaders, midday meal workers, cobblers, brick kiln workers, domestic workers, rag pickers, rickshaw pullers, washermen, landless labourers, construction workers, own-account workers, beedi workers, agricultural workers, audio-visual workers, leather workers, and other occupants. India has over 42 Crore unorganized workers of these categories.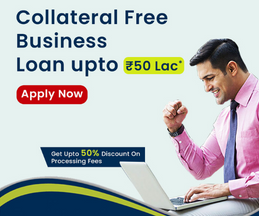 Pradhan Mantri Shram Yogi Maandhan (PMSYM) is a contributory and voluntary pension plan which gives assured Rs. 3000 per month as minimum pension to the subscriber after 60 years. On the death of the beneficiary, his or her spouse gets 50% of the amount in terms of family pension.  
Upon maturity of

PMSYM scheme

, the person gets Rs. 3000 as monthly pension which helps them to meet their financial needs. 

The

PMSYM Scheme

is dedicated to workers in unorganized sectors who have over 50% of contribution to the GDP of the country. 

The applicants from 18 to 40 years should make contributions every month from Rs. 55 to Rs. 200 per month (depending upon the age) till they turn 60. 

The applicant can claim the pension amount once they reach their 60s. A fixed amount of pension is deposited to the pension account of the person every month.  
Who is Eligible for Pradhan Mantri Shram Yogi Mandhan (PMSYM) Scheme?
The applicant must be an Unorganized Worker (UW)

Age of entry is from 18 to 40 years 

Monthly income should be Rs. 15000 or lower 
Who Should not be Part of PMSYM Scheme?
The member of NPS/EPFO/ESIC or engaged in the organized sector 

Paying income tax 
What Documents Are Required for PMSYM?
Aadhar Card 

Jan Dhan Account/Savings bank account with IFSC
Key Features of PMSYM
You will get assured Rs. 3000 per month as pension 

Contributory and Voluntary scheme 

Same contribution by the central government 
Benefits of PMSYM
For the family on death of the beneficiary 
If a beneficiary of Pradhan Mantri Shram Yogi Maan Dhan scheme dies while receiving the pension, the 50% of the pension goes only to his spouse as family pension and it will not be applicable to other family members. 
For disablement 
If a beneficiary has given contributions regularly without any delay and becomes disabled permanently because of any cause before reaching his 60, he is no longer able to contribute to this scheme. In that case, his spouse can continue the scheme by paying regular contributions or exit the Pradhan Mantri Karam Yogi Maandhan Scheme by getting his share of the contribution he has deposited with an interest he earned according to the interest rate of savings account or pension fund, whichever is higher. 
For Leaving the Pension Scheme 
If an eligible beneficiary leaves the scheme within just 10 years from the date of entering the scheme, only he will be entitled to receive his share of contribution with interest rate payable from the savings bank. 

If a subscriber leaves the scheme after 10 years or more from the joining date of the scheme but before he turns 60, he gets his share of contribution with accumulated interest on it as earned by the rate of interest from savings bank or pension fund, whichever is higher. 

If a subscriber gives proper contribution and dies because of any cause, his spouse can continue with

Pradhan Mantri Shram Yogi Maandhan Scheme

by paying contribution regularly or exit with the share of contribution the subscriber has paid with accumulated interest he earned by savings bank rate of interest or pension fund, whichever is higher. 

If a subscriber and his spouse die, the corpus goes back to the fund. 
How to Apply for PMSYM? 
First of all, interested eligible candidates should visit the CSC centre nearby to apply for

Pradhan Mantri Sram Yogi Man Dhan

scheme. 

Here are the documents needed for enrollment:– 

Aadhar Card 

Jan Dhan/Savings bank account with IFSC code (Chequebook or Leave/Bank Passbook or copy of statement as evidence) 

Initial amount of contribution in cash to VLE (Village Level Entrepreneur)

The VLE will enter Aadhar number, date of birth and name of subscriber as per the Aadhar card to verify. 

The VLE will fill up mobile number, bank account details, Spouse (if any), email address, and nominee details to apply to register for

PMSYM Online

. 

Self-certification for eligibility. 

The monthly contribution to

PM Shram Yogi Maan Dhan Scheme

will be calculated automatically as per the age of candidate. 

Subscriber has to pay the initial amount of subscription to the VLE in cash. 

The system will print the mandate form of Enrolment cum Auto Debit and it will be signed by the subscriber. It will be scanned by the VLE and uploaded to the system. 

The system will generate a unique SPAN (Shramyogi Pension Account Number) and print the

Pradanamantri Shramyogi

card. 
What Will Be The Monthly Contribution According to Age? 
| | | | | |
| --- | --- | --- | --- | --- |
| Age of Entry (in years)  | Age of Superannuation | Monthly contribution by beneficiary (In INR) | Monthly contribution by government (In INR) | Total contribution per month (in INR) |
| 18 | 60 | 55.00 | 55.00 | 110.00 |
| 19 | 60 | 58.00 | 58.00 | 116.00 |
| 20 | 60 | 61.00 | 61.00 | 122.00 |
| 21 | 60 | 64.00 | 64.00 | 128.00 |
| 22 | 60 | 68.00 | 68.00 | 136.00 |
| 23 | 60 | 72.00 | 72.00 | 144.00 |
| 24 | 60 | 76.00 | 76.00 | 152.00 |
| 25 | 60 | 80.00 | 80.00 | 160.00 |
| 26 | 60 | 85.00 | 85.00 | 170.00 |
| 27 | 60 | 90.00 | 90.00 | 180.00 |
| 28 | 60 | 95.00 | 95.00 | 190.00 |
| 29 | 60 | 100.00 | 100.00 | 200.00 |
| 30 | 60 | 105.00 | 105.00 | 210.00 |
| 31 | 60 | 110.00 | 110.00 | 220.00 |
| 32 | 60 | 120.00 | 120.00 | 240.00 |
| 33 | 60 | 130.00 | 130.00 | 260.00 |
| 34 | 60 | 140.00 | 140.00 | 280.00 |
| 35 | 60 | 150.00 | 150.00 | 300.00 |
| 36 | 60 | 160.00 | 160.00 | 320.00 |
| 37 | 60 | 170.00 | 170.00 | 340.00 |
| 38 | 60 | 180.00 | 180.00 | 360.00 |
| 39 | 60 | 190.00 | 190.00 | 380.00 |
| 40 | 60 | 200.00 | 200.00 | 400.00 |
FAQ Related To PM-SYM Scheme