As the name suggests Udyog Aadhaar is a business Aadhaar card issued to the micro, small and medium scale businesses. Udyog Aadhaar also contains a unique 12 digit identification number. The Government of India never issues the same identification number to different businesses. This initiative was launched by the Ministry of Micro, Small and Medium Enterprises (MSMEs) in September 2015.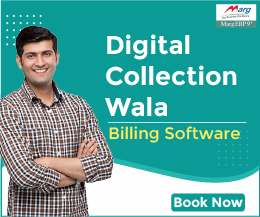 In the last 5 years, more than 85 lakh micro, small and medium scale businesses have registered under Udyog Aadhaar and have flourished. The main purpose of introducing Udyog Aadhaar is to promote the small and medium scale businesses by making the registration process easy. Earlier, people used to go through lengthy processes and applications to get the registration done and start their own businesses. Many of the business ideas used to get rejected because of the difficult process and lack of few documents.
Now, Aadhaar for Business or Udyog Aadhaar has made the process easy for both business owners and the Government of India. The introduction of Udyog Aadhaar has simplified the registration process for business owners and allowed the MSMEs to maintain the database accurately. Earlier small and medium scale businesses used to register under MSMEs and now it is known as Udyog Aadhaar registration. It is a hassle-free process where you can register your business by filling up just one form and take the advantages of all government schemes.
Who is Eligible for Udyog Aadhaar?
The Government of India has allowed every kind of micro, small and medium scale industry to register for the Udyog Aadhaar card. The list of the businesses who are eligible for the Udyog Aadhaar registration are as follows:
Hindu Undivided Family (HUF)

Proprietorship

One person Company (OPC)

Limited Liability company (LLP)

Partnership companies

Private Limited or Limited Company

Association of Persons (AOP)

Co-operative societies
Now you see there is no business structure left that cannot register for the Udyog Aadhaar. Though, all these business elements need to fulfill certain conditions according to their industry sector such as manufacturing and service industry to show the proof of their credibility and to earn the benefits that fall under Udyog Aadhaar registration.
All the micro, small and medium enterprises must have the revenue generation or substance dependent interest according to the MSMED Act, 2006. If you fall under these criteria you can get Aadhaar for Business as well. Let's have a look at the predefined conditions that make your business micro, small or medium enterprise category.
| | | |
| --- | --- | --- |
| Business Type | Manufacturing Sector | Service Sector |
| Micro Enterprise | Up to Rs.25 lakh | Up to Rs. 10 lakh |
| Small Enterprise | Above Rs. 25 lakh and up to Rs. 5 Crores | Above Rs. 10 Lakh and up to Rs. 2 Crores |
| Medium Enterprise | Above Rs. 5 Crores and up to Rs. 10 Crores | Above Rs. 2 Crores and up to Rs. 5 Crores |
How To Register For Udyog Aadhaar?
If your business meets the above-mentioned conditions and falls under the micro, small and medium enterprise category then you can register your business for Udyog Aadhaar. The registration process of Udyog Aadhaar is quite simple and can be done with or without your personal Aadhaar Card. Below we are listing the Udyog Aadhaar registration steps through both methods.
Udyog Aadhaar Registration Process With Aadhaar Number
Step 1- Go to the official website of Udyog Aadhaar www.udyogaadhaar.gov.in
Step 2- Enter your Aadhaar number and name in the respective fields and click on "validate and Generate OTP"
Step 3- Enter the OTP number you received on your registered mobile number correctly and initiate the registration process for Udyog Aadhaar
Step 4- At the next page, again your need to enter your Aadhaar number and name of the business owner
Step 5- Select your gender and social category such as SC, ST, or OBC and attach the document of proof for the same.
Step 6- Enter the name of your business or company in the respective field.
Step 7- Select your business category form the list in the drop down box
Step 8- Enter your PAN card number in the respective area of the form
Step 9- If you have more than one business or plant location, you need to mention them as well in the Udyog Aadhaar registration form
Step 10- Enter your business address and the date of commencement of business in the respective areas.
Step 11- Enter the previous registration details, if you have any otherwise leave the box blank
Step 12- Enter the business bank account detail
Step 13- Select your NIC or National Industry Classification code according to your business activities.
Step 14- mentioned the total number of employees in your business
Step 15- provide the details of investment in your business such as plant,machinery and other equipment.
Step 16- Enter your DIC location in accordance to your business address
Step 17- verify all the information you have entered on the form and click on the "submit" button
Step 18- An automatic OTP will be generated by the system and send it your registered email or mobile number for the security purpose.
Step 19- At last, enter the OTP you have received and the captcha code correctly on your screen
Step 20- Click the "Submit" button and your Udyog Aadhaar registration form is completed and submitted to the respective authorities.
Udyog Aadhaar Registration Process Without Aadhaar Number
Like an Aadhaar card, you can also update your Udyog Aadhaar. For example, if you want to change your business address then you update it online without any hassle. The method to update your Udyog Aadhaar is easy and you can do it online.
Follow these steps if you want to make any changes in your Udyog Aadhaar:
Step 1- Visit the Udyog Aadhaar official website
Step 2- Enter your 12 digit Udyog Aadhaar identification number
Step 3- You will receive an OTP on your Selected option such as registered email Address or mobile number
Step 4- Enter the Captcha Code correctly in the respective field
Step 5- Click on "Validate and Generate OTP" option
Step 6- Enter the OTP you have received on your phone or email and login to your Udyog Aadhaar Account 
Step 7- update your information and make the necessary changes
Step 8- After the changes are made you can take the print out of your Udyog Aadhaar Certificate
What is Udyog Aadhaar Memorandum?
Udyog Aadhaar Memorandum or UAM is a registration form for the Udyog Aadhaar or Aadhaar for Businesses. It is a one single form for all the micro, small and medium enterprises. All the MSMEs businesses can register themselves under Udyog Aadhaar Memorandum. This form is free of cost and any MSME who is eligible for the Udyog Aadhaar can apply for it.
This form is made after the detailed discussions and with the help of Kamath Committee. Ministry of Micro, small and medium enterprises handle all the operations related to Udyog Aadhaar Memorandum. It is not mandatory for every MSMEs but it is advisable to have Udyog Aadhaar if you want to take advantage of government schemes. Basically, it is a self-declaration form where you provide all the personal and business information.
What are The Benefits of Udyog Aadhaar ?
There are many benefits an MSMEs can avail if they registered themselves under Udyog Aadhaar Memorandum such as:
Excise duty exemption

Relief on Direct taxes

Credit Guarantee Schemes

Rebate on fees while filing for patent and trademarks

Low-interest rates on loans or loans without guarantee

Eligible for government subsidies

Concession on water and electricity bills

Protection from delayed payments

Octroi benefits

Exemption on government tenders