India has always been a food-loving nation with multiple cuisine varieties available in every nook and corner. People love to eat and enjoy the food. This has also impacted the restaurant industry in India which has been growing at a rapid pace over the last decade. Hectic lifestyle, different work timings, rapid urbanization, higher disposable income and technology's influence has been the key element in contributing towards the growth of the restaurant business.
The basic requirement for any restaurant to be successful mainly includes customer delight, efficient operation management and of course the food quality. Having a control on the billing, order management, keeping a check on the inventory and efficient management of day to day tasks are parts of operations which need to be taken care of.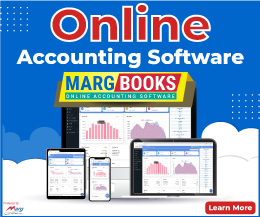 An efficient way to keep these processes in control is to have a smart Point of sale software in place. The Point of Sale (POS) system is the backbone of restaurant operations and is the solution for a restaurant's daily needs.
Let's see how POS systems benefit in running restaurants efficiently.
Satisfied customer with no queues
A satisfied customer is all we want. The POS system ensures smooth flow of table orders and the food can be served to the customers without any delay. The POS system creates a win-win situation for both the restaurant as well as the customers.
Sales tracking
By implementing POS systems in your restaurant business you can easily track the number of customers, orders taken and cash management on daily basis. The system allows the restaurant owner to calculate the items which are ordered, how many regular customers are visiting, which is the most regularly ordered item and many more. You could also make changes in your menu order booklet looking at the untouched order placements and one that is asking for improvement. Eventually, the POS system allows you to improve your overall sales and cash flow.
Inventory Check  
Keeping a check on your inventory or stock is must for every business, how much items have been sold, what items are still left, which of the goods are finishing and so on. The POS system gives you an accurate picture of sold out items and what needs to be ordered, thereby keeping a balance of sales and stock.
In a POS system, the stock can be easily scanned and the stock deductions are automatically calculated helping the restaurant owner to identify what needs to be ordered to keep operations unaffected.
Secure & Transparent
The POS system has a major role when it comes to security as it keeps an automated supervision on cash flows and has secured methods of money transactions which helps to keep your profit intact & avoids the incidence of theft. POS system keeps your staff away from forging receipts, wrong charges and misplaced orders.
Easy tracking and auditing
The POS system allows an easy check on past transactions and is helpful during an audit.  You can keep records of all the customers, types of purchases, and timing.
Conclusion:
To streamline the operations of a restaurant and to improve its overall functionality, a POS software for a restaurant is the most effective tool used today and if you want to stay ahead in this competitive market, don't hesitate to get one for you.