With the highly increasing technology, the competition is increasing. Every business owner wants to lag behind other competitors in the market. And to do that, they need to take the help of advanced digital solutions. 
The Billing Software is one of them, which is eventually giving a big contribution to make the billing process quicker, easier, and more secure. In today's time, it has become standard as almost every small, mid-size or large retailer is using billing & invoicing software to simplify store operations.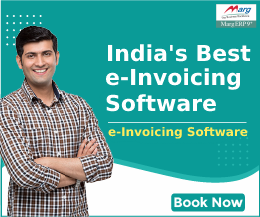 What is Billing Software?
Billing software refers to a bundle of programs that are used to handle billing tasks. It contains a set of commands that can be used to simplify business operations or activities. Moreover, the use of the billing software is almost everywhere, including shopping malls, departmental stores, grocery stores, pharmacy stores, garment shops, hospitals, etc. 
If you are running a store and facing difficulties in managing the billing process, queues of customers, and receiving payment, then you should try billing software. This tool will not only reduce your burden related to real-time invoicing but also help you invest your time in the other business activities such as business growth, offers/discount, payroll, account, etc. 
What Features You Should Have In Your Billing Software?
Whether you are monitoring a small or large outlet, a reliable retail solution can be very beneficial for you.
Following are the features you must have in you Billing Software:
By choosing Billing Software, you can reduce the complications of the entire billing process, resulting in improving output. It provides an opportunity for the outlet's owners to streamline the payment process.
Generating bill receipts for the products can be painful for you if you are handling it without any digital solution. Generating receipts manually and managing unpaid bills can cost a lot of time, money & effort. You can reduce it all by implementing an ideal Billing or Invoicing Software. It helps you to manage the entire payment processes at once so that you can save your huge time and money.
Invoice Software makes the tax calculation easy. You can generate bill receipts or invoices by calculating the tax or GST. The state-wise tax reports within the system help generate the invoices accurately.
One of the most important Billing Software Features is that it facilitates a customizable Challan receipt format that lets you create invoices in multiple formats with your company logo, colors, address, & more. You can also send a customizable invoice to the customers or clients on the respective mail id directly through the invoicing software or commonly referred as billing software.
Online invoicing & billing software is building, keeping shop requirements in mind as you can perform various businesses & planning activities, even if you lose your internet connection. It automatically syncs your data when you get back online.
Again a very useful feature of Billing Software, you can secure invoice/bill reports over the cloud storage and access them at any time and from anywhere. Billing Software also allows you to access the daily, monthly, weekly data.
Customer satisfaction is the greatest goal to make a business successful. By providing your customers with amazing services, you can only establish your brand identity in this competitive market. Advanced Billing Software Features helps you achieve 100% customer satisfaction level.
Invoicing software has been built to meet global growth. Various retail software makers are integrating this feature to allow retailers to accept payment in the respective currency. The multi-currency feature of billing software helps you get paid in multiple ways from any corner of the world.
Multi-Store Chains Management
All the major retailers and manufacturers of different outlets trust on billing solutions to monitor their store-chains remotely. Small and medium-sized retailers having multiple stores/outlets can use billing software to supervise whole activities running in their stores.
How to Get The Right Billing Software For Your Business?
Ideal billing & invoicing software may boost your business if it can match up with your business requirements and budget. No doubt, you will have a list of the best billing software for your business in India that is available online, but are they really suitable for your business types? It may be a little difficult for you to find the suitable and best one.
Here are some of the following aspects that you could consider while buying billing software for your business.
Determine your needs
Depending on the size of your store
Know your budget
Compare the features of one billing software with another
Check all required integrations
Go through with the software's what other stores are using
Make sure that the company you are going to deal with is reliable (Provide you proper support)
Check reviews and rating of the solution that you are planning to buy
Ask for a free demo
Is the solution compatible with the devices you are using and easy to use?
What Things Should Keep In Mind While Choosing Billing Software For Your Business?
Having reliable and advanced billing software to the outlet is very necessary to win the race. Here are some of the benefits of Billing & invoicing software.
Always Provides a fast and personalized solution
Cost-effective and economical tool
Manages sales and purchase reports
Make sales planning/strategy for your business.
Reduces time, money & efforts on business operations
Automates complicated business activities 
All the report generation in customizable formats
Generates financial statements for your business.
Tracking of inventory in the store.
Keeping view on employees' activities
Generates accurate reports of all new and existing customers
GST billing software for taxation.
Make your work professional.
Minimize the errors and improve security to your data.
Secure sensitive data over cloud storage
Key Features Offered by Marg Billing Software
Eventually, the billing software is not only restricted to invoicing only. It provides you with the different other important Billing Software features that are used to reduce the overall costs that you pay for heavy business activities.
Here we will study the advanced features of Marg Billing Software.
You all must have seen the barcode scanner at the billing platforms at retail outlets or shopping malls. It is used to scan the barcode generated on the product to get the price and detail of the product. A billing software with an integrated barcode scanner makes invoicing quicker with accuracy and less effort.
The point of sale (POS) is one of the best billing software features, which increases your sales and makes your profit too high. It calculates the amount of the products bought by the customer, prepares invoices, provides the various options for the customer to make payment and collect payment.
ERP (Enterprise Resource Planning)
Basically ERP is a business process that allows you to plan, manage and automate backend business operations related to services. It includes planning, strategy, sales, marketing, etc. Billing software helps you make a better business decision.
SMS, WhatsApp, Email Integration
Sending invoices over the mail id of customers is now easy with the software. This Billing software feature allows you to send invoices of products over the mail id, SMS, or WhatsApp of your customers. In the context of this, you can also send mail to the customers related to the offers for better customer engagement.
This is the greatest feature of the billing software that helps you track business reports. It allows you to generate sales/purchase reports quickly without any human error. By doing so, you can compare your sales/purchase reports with the previous one and can make a better decision related to sales/purchase.
Various small and large businesses can face problems in managing stock of the store. This task will be made simple with the help of inventory management. Whereas invoicing software integrated with inventory management allows tracking what quantity of product is available in the current stock and how much has been sold.
Integrated Payment Options
In today's time, most of the customers prefer to pay for the products through digital wallets, credit/debit cards, etc. The e-invoicing software integrated with different payment modes will prove beneficial for both customer and store owner.
Billing software leads as the pillar of business that eliminates the manual entries and automates the complicated billing process to secure the expenses and increase the efficiency of your efforts.
If you are looking for all the benefits in your inventory and accounting software then you must try Marg Billing Software equipped with the best & modern billing software features which facilitate the easiest process of billing, reduces your efforts, and meets all business requirements. Try for free.