Application for cancellation of registration
A registered taxable person seeking cancellation of his registration shall electronically submit an application in FORM GST REG-14including the details of closing stock and liability thereon and may furnish, along with the application, relevant documents in support thereof at the Common Portal either directly or through a Facilitation Centre, notified by the Board or Commissioner.
No application for cancellation of registration shall be considered in case of
a taxable person, who has registered voluntarily, before the expiry of a period of one
year from the effective date of GST Registration.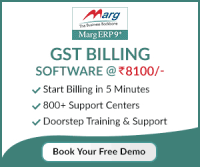 Cancellation of registration
Where the proper officer has reasons to believe that the registration of a taxable
person is liable to be cancelled under section 21, he may issue a notice to the taxable
person in FORM GST REG-15 to show cause within seven days as to why his
registration should not be cancelled:
Provided that where a notice for cancellation has been issued under [SGST rules
of the State/CGST Rules], no notice shall be issued under sub-rule (1).
Where the proper officer is satisfied that a taxable person who has submitted an
application for cancellation of his registration is no longer liable to be registered or his
registration is liable to be cancelled under section 21, he may, by issue of an order in
FORM GST REG-16, to be passed within thirty days from the date of application under
sub-rule (1) of rule 11 or, as the case may be, the date of reply to the show cause
issued under sub-rule (1), cancel the registration, with effect from a date to be
determined by him and notify the taxable person, directing him to pay arrears of any
tax, interest or penalty including the amount liable to be paid under sub-section(7) of
section 21.
The provisions of sub-rule (1) shall apply mutatis mutandis to the legal heirs of a
deceased proprietor, as if the application had been submitted by the proprietor himself.