What is GSTIN? Why Use GST Number Search Tool?
GSTIN is simply a GST number or identification number, which is a 15-digit code and based on your PAN number allotted to every merchant registered under GST. You need to do GSTIN verification as a GST registered business before filing the GST return.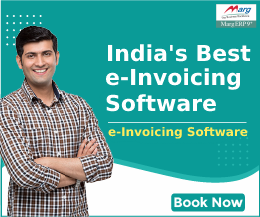 A single merchant can have several GST numbers, as an assessee for every Union Territory or State under the Income Tax Act, where they operate from. It is vital to do GST number verification if you cross the threshold limit by registering under GST. 
Initially, several registration numbers were available for different laws, such as Service Tax, Excise Duty, and VAT in previous indirect tax rules. Today, only the GST-GSTIN number is given. 
GST number or GSTIN is public info. It is very vital to do the GST number search by name. Every business should conduct business deals with GST registered taxpayers to ensure vendor authenticity and GST or GSTIN to be used in the invoice. 
With the advancement of technology, you can easily do GST online verification with a few clicks on the go. You can search for a GST number before you make a deal. You can verify the GST number or GSTIN partly by matching PAN number with 3 to 10 digits in GSTIN. You can use the GSTIN verification tool to verify the GST number or GSTIN in a jiffy. 
What is GST Number Search Tool?
This is a very user-friendly tool to allow businesses to verify GSTIN by searching GSTIN numbers with one click. You can use this feature for free with the required GSTIN. 
Why Use Online GSTIN verification tool?
Here are some of the benefits of GSTIN search and verification tool – 
To check any GSTIN's authenticity 

You can easily verify the GST number written on an invoice by hand. 

You don't have to deal with vendors having fake GSTIN numbers 

Helps vendors to correct any error when reporting GSTIN 

Helps you to avoid any GSTIN fraud
GSTIN FAQs
How can I get a GST number?
You need to submit Form GST REG-01 with other documents required with the GST portal to get GSTIN number. After GST no verification, you will get a GSTIN. 
What information is included in GSTIN?
Structurally, GSTIN number contains – 
First 2 digits represent state code of a person 

Next 10 characters represent PAN number 

Alphabet Z is a default character 

The last number can be a digit or alpha letter used to detect errors 
Why GSTIN is used?
When it comes to setting up a business, GSTIN is one of the major requirements. GSTIN should be displayed according to GST Law, at all places. It should be quoted when generating e-way bills, raising invoices, filing GST returns, and while submitting details to the I-T department. 
Why GSTIN verification?
To quote the right GSTIN

To avoid any frauds related to GSTIN

To check GSTIN authenticity 

To keep vendors from using false GSTIN