Technology has paced up well and facilitated many industries in increasing productivity. Even the complicated procedure of accounting revolutionized after introducing innovative technologies, and one such technology is cloud computing. This buzzword has gained popularity in all utility tools for retaining data integrity without being dependent on any hardware for storage. After seeking these benefits, accounting software integrated their computation model with this technology to develop an improved version known as Cloud Accounting Software. According to the prediction of Experts, a boom of around 8% can be expected in the growth and popularity of accounting software till 2025.
What is Cloud Accounting Software?
It is an application that stores data in the cloud and can access the same from any location with the help of credentials. The cloud is nothing but a distributed database arrangement that overcomes all the drawbacks of a centralized database. It facilitates users to access and monitor records according to permission and prevents the problem of data loss due to the corruption of the server.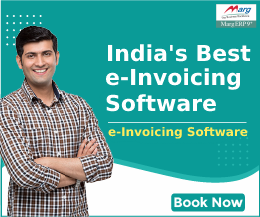 What Were The Drawbacks of Traditional Accounting Software?
These are the drawbacks of traditional accounting software:
The calculation to prepare financial reports is fine but sometimes is not updated. We all know that the taxation policies are volatile, creating a need for frequent updates as per the authorities' guidelines. But these systems weren't able to offer immediate updates.
Requirement of Additional Storage Device for Sharing
This was the most frustrating thing about these systems as one needs to store the data in another storage device to share it. Unfortunately, if the device is lost, then one needs to restore the information.
Only one person has access to all records, and others can only use the software as guest users who don't have enough permission to perform various tasks.
Dependence on a Single Machine
It works on a file management system for storing, and hence if due to any unfortunate event, the device crashes, then the stored file will defile and the entire data will be lost permanently, leading to legal issues.
How Cloud Accounting Software Facilitated Businesses?
A simple upgrade in the software helped the business overcome all the limitations and drawbacks of the offline option. With online accounting software, companies were able to share the roles with much more flexibility. Also, it gets updated as soon as possible directly from the cloud without any requirement for additional installation. The best part of such software is the assurance of data safety and retention. The data is stored in multiple locations with multiple copies, so even if one day the server crashes, you will be having your data in a consistent form.
What Extra This Cloud Accounting Software Offers
 

Additional Security For Data
When we discuss data and information, the prime concern is security. Some people may raise the question if cloud accounting tools are capable of preventing safety and security so that no unauthorized entity can access them. But the developers of this application were already able to deal with this problem and implemented complex encryption algorithms. Multiple security checks were integrated to ensure that only an authenticated user accesses the information.
Moreover, as cyber-crimes are increasing daily, such tools keep the history of edits and IPs (who accessed the information) to monitor the activity and catch suspicious logins and modifications.
No Dependence On Laptops or Desktops
Such software is robust and flexible enough to access the information by signing in the Cloud Accounting Software thorough tablet. So it helps the ultimate user to be aware of all the proceedings without carrying a bulky laptop.
So it is the right time to switch from outdated technology to the latest one with online accounting software. Its benefits can help in solving many threats and make the process of accounting smoother. It improves the finance team's productivity and synchronize the data even if everyone is working from home. Generally, such a tool is readily available at a minimal subscription fee that you can pay monthly, quarterly, or annually. It also saves the cost of creating backup files frequently. Hence, it is much more affordable than traditional system applications.
Is Cloud-Based Accounting A Safe Option?
Some may be skeptical about the security of cloud based platforms, but this online accounting system implements encryption on the data and encapsulates the data with a highly secure authentication method. This approach ensures that your data can't be accessed without permission. All the measures which are taken to keep online banking safe are implemented in this system. So use this system without any worry of security.
How Businesses Can Gain Benefit From This Cloud Accounting Software?
It can help in tracking the financial statements on the go via any device. Hence the flexibility of usage for the user is increased. Moreover, you will be able to control the cash flow by efficiently scheduling recurring payments.  According to your business needs, you can get some customized dashboards and 24/7 support from our technical team.
Faq's On Cloud Accounting