All You Need to Know About GSTR-3B:-
What is GSTR-3B?
GSTR-3B is a simple form that summarizes a taxpayer's returns every month. As a taxpayer, you will need to fill in the details and submit the form on a monthly basis all along the nine months starting from July 2019. GSTR-3B does not require invoice level information. It just requires accumulating and listing the total values of sales and purchases for your business.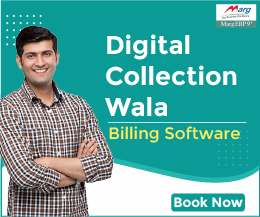 As a taxpayer,
You need to file separate GSTR-3B for each GSTIN

You cannot revise GSTR-3B

Tax liable for GSTR-3B must be paid by the last date of the month in which you are filing GSTR-3B
Who needs to file GSTR-3B?
GSTR-3B must be filed by every taxpayer registered under the GST regime. Even if you have nil or less significant transaction for a specific month, you need to file GSTR-3B at regular intervals. In case you are a composition dealer, an input service distributor, a supplier of online information & database access or retrieval services, or a non-resident taxable Indian, you need not file GSTR-3B.
What is the penalty for not filing GSTR-3B or filing it late?
It is mandatory to file GSTR-3B even if you have nil transactions. If you delay the submission, you will have to pay late fees as follows –
INR 50 per day of delay; if you have transactions to account for in your returns

INR 20 per day of delay; if you are filing nil GSTR-3B

18% interest per annum on your dues; if you fail to pay the GST amount by the due date

100% penalty on your tax amount; if you miss the GST payments deliberately
Why comparing GSTR-3B with GSTR-2A and GSTR-1 is essential?
Reconciliation of GSTR-2A with GSTR-3B is important to:
Avoid notice from the GST department in case of any discrepancy in the input tax credit claims in GSTR-3B
Get to know if you miss any input tax credit

Notify the supplier in case he failed to upload the invoice details on GSTR-1
Reconciliation of GSTR-1 with GSTR-3B is important to:
Eliminate any interest or penalties levied due to short payment of tax

Get to know in case you miss any invoice or have duplicate invoices

Let the recipient claim precise input tax credit depending on GSTR-2A
Frequently Asked Questions about GSTR-3B
There were no sales or purchases in my firm this month. Should I still file GSTR-3B?
Yes, it is inevitable to file GSTR-3B monthly for every person registered under the GST regime, even if you made no transactions.
I got two GSTINs. One belongs to Mumbai, and the other is based in Gujarat. Can I file the same GSTR-3B for both?
No, you cannot club GSTR-3B. It is mandatory to file separate GSTR-3B for each GSTIN.
Is it essential to provide invoice-wise details in GSTR-3B?
GSTR-3B does not require inputting invoice-wise details. Entering consolidated numbers will do.
Does GSTR-3B do any invoice matching?
 As GSTR-3B is a self-declaration, there is no invoice matching done on it.
After filing GSTR-3B, do I still need to file GSTR-1, GSTR-2, and GSTR-3?
GSTR-1 must be filed on a monthly or quarterly basis. GSTR-3B needs to be filed every month, whereas the GST Council will soon declare filing of GSTR-2 and GSTR-3.