Latest News:
For the quarter of January- March 2020, the budget division of the government has declared the new interest rate of 7.9 per cent on General Provident Fund. Earlier the post office fund and other small provident fund kept constant. But with the latest amendment, now the rate is 7.9 per cent for the quarter for the credit of subscribers of GPF and other small funds. At the beginning of each financial year quarter, the government revises the interest rate on small savings which is applicable to GPF schemes.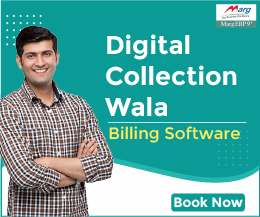 On the following funds 7.9% interest rate will be applicable w.e.f 1 January 2020:
GPF (General Provident Fund (Central, Defence services))
CPF (Contributory Provident Fund)
AISPF (All India Service Provident Fund)
SRPF (State Railway Provident Fund)
IODPF (Indian Ordnance Department Provident Fund)
IOFWPF (Indian Ordnance Factories Workmen's Provident Fund)
INDWPF (Indian Naval Dockyard Workmen's Provident Fund)
DSOPF (Defence Services Officers Provident Fund)
AFPPF (Armed Forces Personnel Provident Fund)
Easy ways to check your EPF Balance
There are many methods to check EPF (Provident Fund) Balance, and new methods are also coming in the market. I am sharing with you 3 methods to check your EPF balance. 
Online EPF Balance Check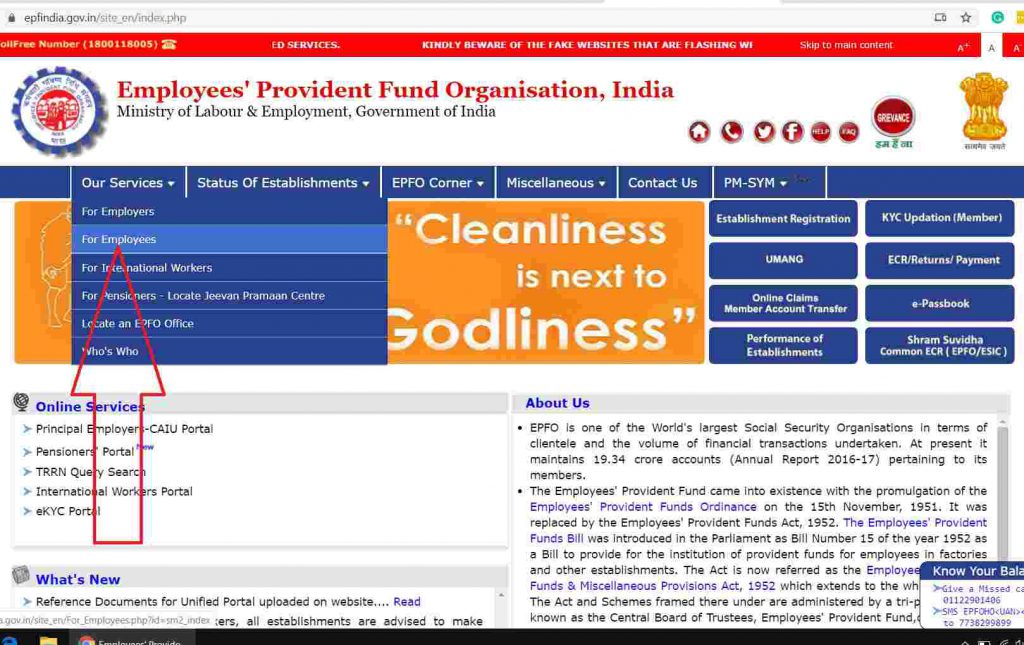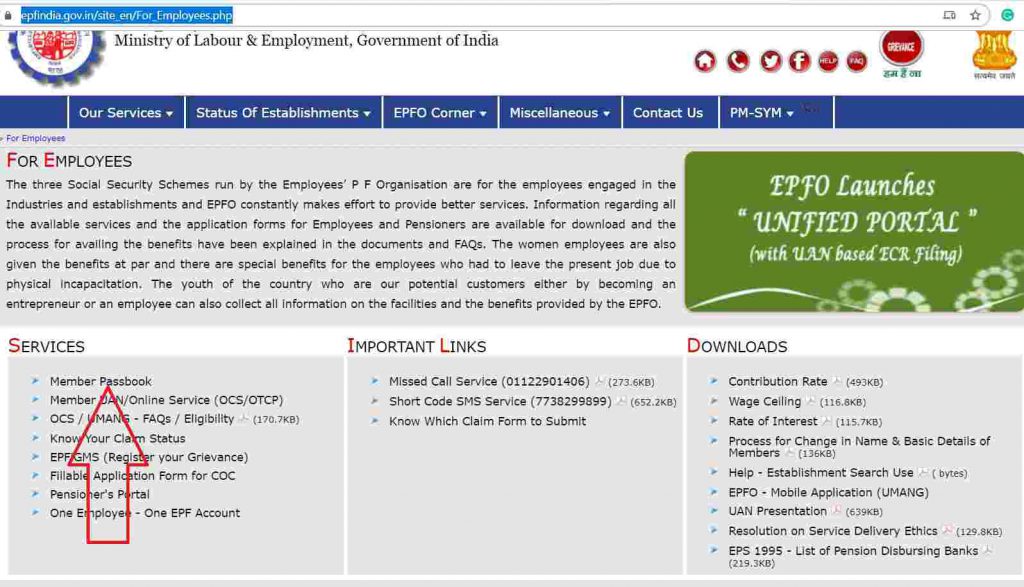 When you click, you will redirect to this page – https://passbook.epfindia.gov.in/MemberPassBook/Login
Put your UAN number, Password and you will be logged in. 
In this way, you can check your EPF Balance Check Easily. 
EPF Balance Check Through UMANG Government App
You can download "UMANG APP" through this Google Play Link https://play.google.com/store/apps/details?id=in.gov.umang.negd.g2c&hl=en 

This app is a Governmental App that has made for doing various governmental works. 

Install this APP and at the top, you will see a Search Box. Search "EPFO", you will see many options, Click on

"Employee Centric Services"

.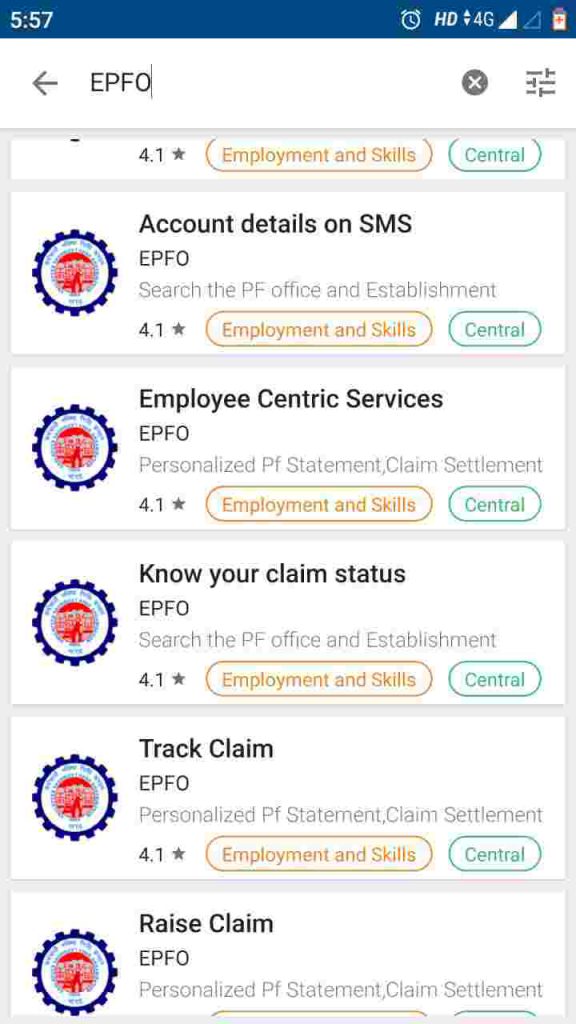 If you are not a registered member at UMANG App, first register by your mobile number simply. 

After registration, click at "Employee Entric Services"
You will see two options there

"View Passbook"

and

"Raise Claim"

.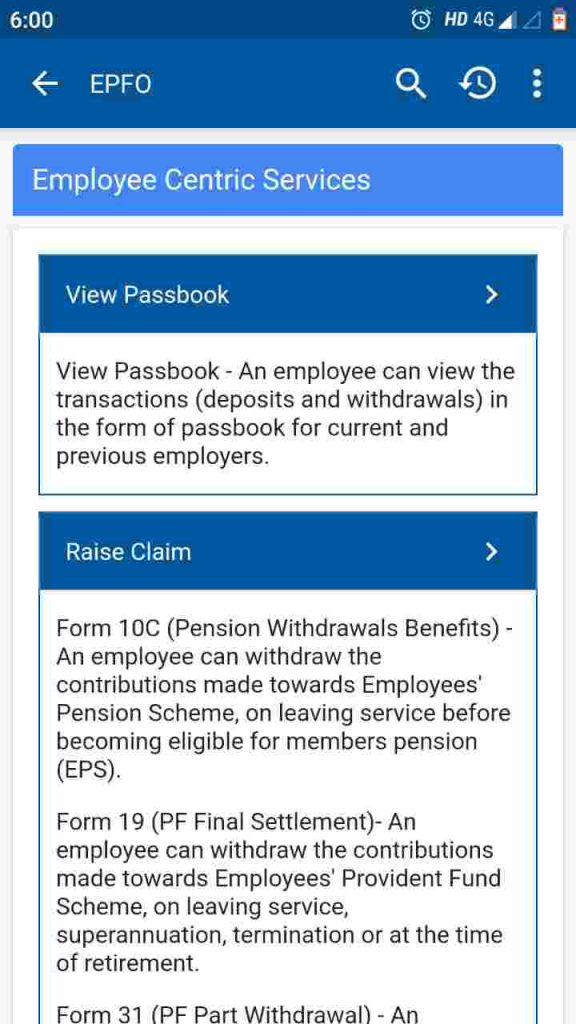 When you click at any option, you will be redirected to the UAN number and OTP page. Fill your details and do a PF balance check.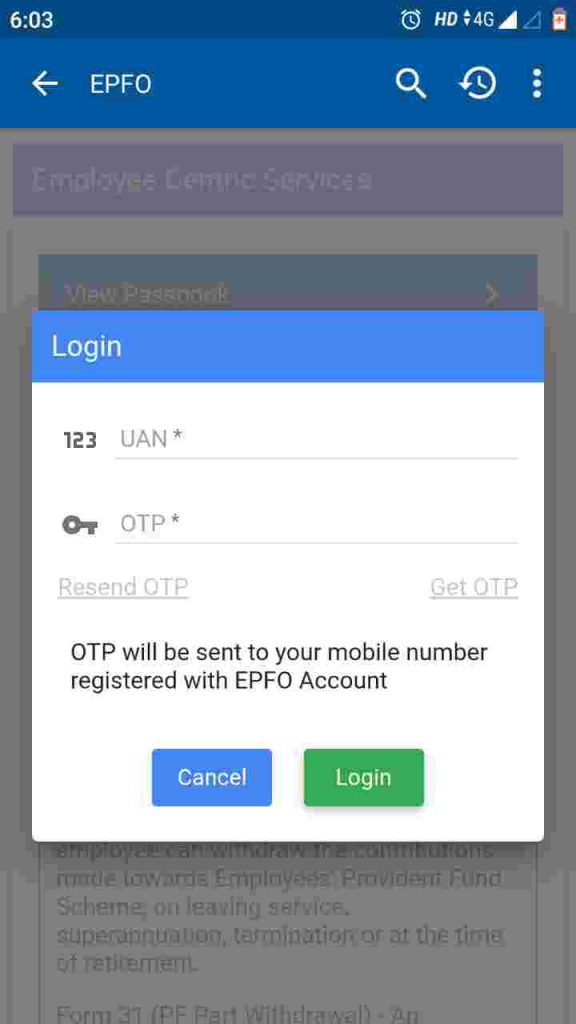 Use "Missed Call" to know EPF blance
If your Aadhar card, bank account, and PAN number are linked with UAN then you can use "Missed Call" Service to know your EPF Balance. For this, you have to give a missed call to 011-22901406. If your Aadhar card, Bank Account and PAN are not linked with UAN. Talk to your employer to get these to connect with UAN.