EPFO Latest News:
The EPFO has integrated a new option in the UAN portal, where the employees can themselves enter the date of leaving the previous company or employer. This will ensure the smooth transfer of the provident fund (PF) withdrawal if it is getting stuck by any technical issues or missing date of exit. Till now, only the employer was enjoying the privilege of entering the date the employees are leaving the organization. However, after the introduction of this facility in the Unified Portal, the employees will be able to enter the date by themselves and there will be no restriction from the employer. Sometimes employers fail to enter the exit date which leads to the delay in the settlements of PF claims. This facility has come as a savior for the employees, as from now they can ensure their hard-earned money is safe and secure with PF.

17, December 2020 – EPFO is likely to credit 8.5% interest rate for 2019-20 in the employees' provident fund (EPF) accounts of around six crore subscribers in one go by the end of December.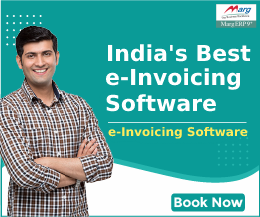 EPF Applicability
The Indian Constitution stipulates that based on the "National Policy Guidelines", the State should provide effective provisions within its economic capacity to guarantee the right to labour, education and public assistance. If you are unemployed, old, or sick. Obstacles and undue shortages. The need for active social security applications in a changing environment, in accordance with the spirit of this bureau, has led to pension fund laws as an effort to provide a dignified life once for employees and their dependents. They stopped getting their normality. Food
The Employee Pension Fund came into effect in 1951 when the Employee Pension Fund Ordinance (EPF) was promulgated. The EPF regulations were succeeded by the EPF Fund Act of 1952. The EPF Act was announced in parliament in 1952 and provided pension funds to employees in factories and other facilities. Currently, the law governing employee pension funds is known as the Employee Pension Fund of 1952 and other regulatory laws (also called laws). The law applies to all of India except Jammu and Kashmir.
EPFO Structure
The law and all its schemes are governed by a tripartite committee called the Central Council (EPF). There are government delegates, company & representatives.
The Central Management Committee (EPF) operates three schemes:
1952 Employee Pension Fund Plan (EPF)
Yes 1995 Employee Pension Plan (EPS)
Insurance plan linked to 1976 employee deposit (EDLI)
The EPF Organization (EPFO) is an organization established to support the Central Management Committee (EPF) and is under the control of the Indian Government's Ministry of Labour and Employment.
EPFO Functions
EPFO supported the Central Management Committee (EPF) in managing pension fund plans, pension plans and insurance plans for facilities registered in India and was covered with employees of such facilities. EPFO portal operations include national legislation (excluding Jamu and Kashmir), personal account maintenance, bill settlement, investing funds, guaranteeing immediate pension payments, and record updates & EPFO Login.
Even the EPF companies are one among the biggest protection associations of India, equally in terms of transactions of exemptions foundation and amount. EPFO's highest decision-making body is the Central Management Committee.
EPFO takes several steps to simplify the operation of both employer and employee EPF accounts by employing IT-enabled tools and technologies. EPFO has recently implemented many digital initiatives.
In general, the EPFO ​​serves a dual role of managing and overseeing the enforcement of the law, and also serves as a service provider for both employers and employees, the target beneficiaries including members.
You can access the EPFO ​​website, which provides access to a variety of information and online EPFO services.
EPFO Services
☞ Universal Account Number (UAN)
EPFO introduced UAN. It acts as an umbrella with multiple member IDs assigned to individuals by different employers. It functions as an umbrella with many IDs delegated to folks from companies. Even the UAN application was started as a part of Pandit Deen Dayal Upadhyay Shramev Jayate Karyakaram in Oct 2014.
This is probably the most exceptional step taken by a recent EPFO. UAN is a unique number (12-digits) assigned to an employee by EPFO. It allows you to link multiple EPF (Member ID) accounts assigned to a single member. UAN, dynamically updated UAN card, updated PF notebook with all transfer details, ease of linking of the previous member ID and current ID, monthly SMS of PF account donation credit, Automatic activation transfer request in employment quota.
Employees need to enable UAN in the UAN portal to take advantage of the wide range of online services offered by EPFO.
☞ Inoperative Account online Support 
The February 2015 online support service for inoperable accounts in the EPFO ​​website configuration facilitated the monitoring of old or inactive EPF accounts that received no additional interest (no 36-month donations). EPF members can track, clear, or transfer an old inoperable PF account to the current account by providing basic minimum details such as previous employment details to a known extent along with personal details. We support.
☞ Online EPF transfer
PF transfers were previously possible online at the "Online Transfer Request Portal", but with the introduction of UAN, the transfer process was reviewed and moved to an "integrated portal". This makes it easier to transfer PFs from one account to another, eliminating paperless problems. See articles on online PF transfer: forms and procedures.
☞ Online PF withdrawal
Employees can withdraw PF if they have not been employed for 60 days since they left their previous employment. EPFO has made it possible to withdraw PF online with a simple UAN procedure linked to Aadhar.
☞ Online Registration of Establishments (OLRE)
Registered facilities on the EPFO ​​website. A PF code assignment letter is also available online, which benefits more employees.
☞ PF payment online
It is mandatory to make PF payments online at all facilities. Currently, EPFO ​​has combined agreements with 10 banks that collect EPFO ​​fees, which are SBI, PNB, India Bank, Allahabad Bank, India Bank, Baroda Bank, HDFC Bank, ICICI Bank, Axis Bank Mahindra Bank. See the article on EPFO online PF payments for a detailed explanation.
☞ SMS service/alert and missed call service
You can also access PF members who have activated UAN. Members can access details such as EPFO status, last post, total PF balance, etc. by sending an SMS in EPFOHO UAN format followed by the first three letters of the preferred language with the number 7738299899. Call 011-22901406 to get details. SMS alerts will also be sent to members indicating remittances, withdrawals, interest credits, etc. In addition, SMS will be sent to the employer to avoid depositing fees.
☞ Electronic declaration of exemption facilities – Adoption of IT tools
It was exempted and facilitated the process of submitting a monthly declaration for trouble-free facilities.
☞ Passbook and claim status
Members can also view notebooks and check EPFO claim status. Members can also update/change basic KYC information online.
☞ Damage repair
Members/employees can also complain about pension fund withdrawals, pension fund transfers, pension contracts, etc.
Remediation of this complaint is a top priority, resulting in approximately 80% of complaints pending within 7 days and 97% complaints pending only within 15 days. Systematic monitoring at the central office level has significantly reduced 20,000 complaints on a given day to just 2000-3000 complaints.