Introduction of Make in India Campaign
Make in India movement was launched by Prime Minister Narendera Modi on 25th September 2014 as an initiative to encourage various companies to manufacture in India. Make in India is an initiative under Atma Nirbhar Bharat Abhiyan which is dedicated to developing a modern independent India. Make in India's movement is to attract foreign capital to invest in Indian manufacturing companies to create more employment options and to transform India into a global design and manufacturing hub. This initiative is to promoting manufacturing companies to produce goods and services in India instead of importing it from other countries and encouraging citizens to use the made in India products only.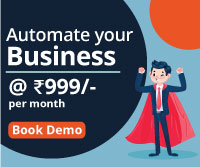 Idea Behind Make in India Plan
The ideology behind the Make in India plan was to generate more employment, saving the nation's money from exporting goods that can be or used to manufacture in India, and to create a conducive environment for investments. This movement can help to develop India to become a developed nation quickly. Make in India help to develop a modern and efficient infrastructure and open up new sectors for foreign capital especially after the 100% ownership of FDI. After the launch to give a jump start to this initiative Government of India announces investment commitments up to 16.40 Lakh crore and investment inquiries worth of 1.5 lakh crore from September 2014 to February 2016.
As a result, India emerged globally as the favorite destination for Foreign Direct Investment in 2015. According to the new policy, 100 % FDI is permitted in all 100 sectors, except the defense industry, space industry, and Indian media. In terms of FDI,(Foreign Direct Investment) India even surpasses the United States and China in 2015. India is becoming the new hotspot for foreign investments. At the start of Make in India movement, there were 25 economic sectors targeted for job creation and skill enhancement.
Objectives of Make in India Scheme
Make in India was launched by keeping three objectives in mind and if achieved successfully can transform India and stand out among the major developed countries.
The Three Objectives of Make in India are as Follows:
To enhance the growth of the manufacturing sector of India by 12-14% annually.

To create 100 million additional manufacturing jobs in the Indian economy by 2022.

To ensure the contribution of the manufacturing sector in GDP is increased by 25% by 2022.
The direct impact of the Make in India movement was seen when World Bank in 2019 acknowledges India's jump of 23 positions against its rank of 100 in 2017 to be replaced now by 63rd rank among 190 countries. 
Make in India is at the initial stage at the moment and as it has not achieved its goals yet. The growth rate of the manufacturing Industry is 6.9% per annum between 2014-2015 and 2019 -2020. The contribution in GDP from the manufacturing sector dropped from 16.3% in 2014-15 to 15.1% in 2019-2020. This could also be the negative impact of the worldwide attack of COVID-19. As the whole world is shut down due to this pandemic situation. The manufacturing sector is put on hold since the end of 2019.
Sectors Under Make In India Initiative:
At the beginning of the Make in India movement, 25 sectors were covered to give a boost to the economy and to attract foreign investment. Make in India focuses on the following 25.
Sectors of The Economy:
Automobiles

Auto Components

Aviation

Biotechnology

Chemicals

Construction

Defense manufacturing

Electrical machinery

Electronic system design and manufacturing

Food processing

IT and BPM

Leather

Media and entertainment

Mining

Oil and gas

Pharmaceuticals 

Ports

Railways

Renewable energy

Roads and highways

Space

Textiles

Thermal Power

Tourism and Hospitality

Wellness
Today's manufacturing sector is contributing around 16% in the Indian GDP but the Make in India objective is to make a 25% contribution from the manufacturing industry by 2022. It is an easily achievable goal because right now the manufacturing sector's contribution is around 34% in the Chinese GDP. Just because of the import of goods and services from China, the Indian manufacturing industry is contributing this much for them. We can imagine if everyone starts supporting the Make in India movement, we can help our country becoming a developed nation.
Make in India Products
The contributions of the Swedish companies are the best example of Make in India products. These manufacturing units are contributing to the GDP of India for a very long time. They have helped to create tons of thousands of employees over the years.
There are 5 main products under the Make in India initiative are as follows:
Tetra Pak (packaging)
This multinational and food packaging and processing company has been making in India for the last 30 years. They have excelled in the food-safe packaging and processing with their innovative technology even in the remote parts of the country. Tetra Pak is the number one manufacturing company in holistic food packaging and food processing. Tetra Pak is in a long-lasting Partnership with clients such as Amul, Parle Agro, and Coca-cola. As of 2015, It has more than 276 packaging machines, 4400 food processing units, and 312 distribution units all over the country. India is one of the largest and fastest-growing Tetra Pak markets in the world. 
IKEA (Furniture)
IKEA has been working in India for the last 30 years, sourcing for its stores around the world. IKEA has provided direct employment to estimated 45,000 personnel and indirect employment in the supply chain to 400,000 people in India. IKEA opened its first store in India in August 2018. Now IKEA is operating three retail stores in India. IKEA has four land sites in India and looking for more in major Indian cities. Four land sites are in Telangana, Maharashtra, Karnataka, and Delhi/NCR.
HALDEX (Slack Adjusters)
HALDEX is one of the leading manufacturers of automatic and manual slack adjusters, automatic breaks adjusters, and air treatment products for commercial vehicles and trailers in India. It is also India's first automotive parts manufacturer that provides an emergency brake system with rollover control for trailers.
ERICSSON (Mobile Phones)
The partnership between India and Ericsson started in 1903 when Ericsson started supplying manual switchboards to the government of India. Since then, Ericsson has become an essential aspect of telecommunications in India, across mobile broadband, managed services, also exploring new sectors such as Indian Media and IT industries. In the wake of the Make in India initiative, Ericsson now has set up a manufacturing unit in Pune, Maharashtra.  This manufacturing unit facilitates the local needs as well as South-East Asia, Middle East, and Sub-Saharan Africa markets.
ASTRAZENECA (Pharmaceuticals)
AstraZeneca India was established in 1979. It's headquartered is based in Bangalore, Karnataka. AstraZeneca deals in the research, development, and commercialization of innovative medicines in the healthcare and wellness sector. They are known for their work in cardiovascular/ metabolic disease, cancer, and respiratory, Inflammatory, and autoimmune diseases. AstraZeneca has employed over 1500 personnel across the country.
Eligibility and Registration For Make In India
There are mainly three eligibility criteria for Make in India for manufacturers which are general, technical, and financial.
General Category: In the General category, the Applicant entity should be an Indian company, the applicant's allied entity should not be banned, and applicants will include companies' trust as well as individuals.
Technical Category: In the Technical category, Vendors should be a manufacturing entity and not a trading company except in the case of OEM Participants. Must have a minimum of 2 years of manufacturing experience and previous experience of integration is required if the product involves an integration system.
Financial Category: In Financial Category, the Minimum average annual turnover for the last three years should not be less than 10% of the estimated cost. The net worth of entities should not be less than 5% of the estimated growth and the entity should have a minimum credit rating equal to the CRISIL rating.
Once the applicant meets all the eligibility criteria for Make in India, they can register themselves and fill-up the form on the Make in India registration website. After thoroughly going through the applicant's proposal for make in India products and having a discussion about the future of the company can get approval. After getting approval applicants will get a Make in India registration certificate for the validity of the company and getting the right to use the official logo of Make in India. 
The government of India is offering various schemes to promote the future of Make in India initiative, IAS officers plays important role in the smooth functioning of government this is why to Make In India took the initiative to launch Make in India UPSC to prepare the future generation for government jobs and taking it a one step ahead. Make in India UPSC is giving employment opportunities to the general public to achieve the same goal even when they don't own a manufacturing unit. The whole purpose of this initiative is to enhance the skills of young generations.
Frequently Asked Questions 
Q1. What are the steps to register for make in India?
Ans. The registration process in Make in India is a very simple 4 Steps process. These steps are:
Step 1: Attain Digital Signature Certificate (DSC)Information Technology Act, 2000 provides the provisions for use of Digital Signature on the documents submitted electronically in the form to ensure the security & authenticity of the documents.
Step 2: Attain Digital Identification Number The DIN was first introduced with the insertion of sections 266A to 266G of Companies (Amendment) Act 2006. The idea behind Digital Identification Number is to provide a digital number for company authentication.
Step 3: Simple create a new user account on MCA portal @mca.gov.in
Step 4: apply for the company that needs to be registered.
Q2. What are the benefits of Make in India?
Ans. Let us discuss the few benefits of Make in India for micro & small industries:
Self- Dependency: With the development of homegrown products in the nation, & the improved rate of production will result in minimizing the dependency on foreign products to balance supply & demand. It will make India a self-sufficient country with a complete dependency on domestic products.
Reduction in Import: Greater domestic products with high quality will soon reduce the need to import products from foreign countries. This will increase the brand value of Indian merchandise & manufacturers.
Cost-Effective Manufacturing: It increases in the demands which attract an increase in the number of units & services will develop cost-effective manufacturing for businesses.
Skill Development: Skill  Developed skills always lead to a better competitive edge. The government initiative for skill development aims at improving the skills & quality for the individual as well as organization.
Availability of Fresh & Young Minds: This project provides a good opportunity for young minds to grow & conquer the world with their innovative skills. New startups have the power to change the purchase & buying behaviour of India.
Q3. Who can use make in India logo?
Ans. The use of the Logo is allowed to any establishments, Offices, Businesses, officers of DIPP, all central government entities, state government entities, UT administrations, etc if their usage serves the purpose of Make in India.
Q4. What are the achievements of Make in India?
Ans. Few achievements are listed below:
Six industrial corridors are being developed across the country.
India became the net exporter of electricity to Nepal, Bangladesh, Myanmar during 2017-18.
One of the largest solar power plant 648 MW was established on September 21, 2016.
Asia's Largest Medtech Zone (AMTZ) has been set up in Andhra Pradesh.
Food processing capacity was increased by 3.9 Lakh tones with the commission of 88 Cold Chain Projects during June 2014.
Mega textile clusters were set up in Bareilly, Lucknow, & Kutch benefitting 14505 artisans.
Q5. What is the conclusion of Make in India Scheme?
Ans. The poor & outdated infrastructure of India makes it difficult to attract the title of elite manufacturing country among the world. Make in India initiative promises to remove all the hurdles to make India an ideal destination for foreign investments to set up industries here.