Despite the technological advancements in the e-commerce sectors and the availability of a wide range of products to choose from, online shopping has never been accessible by the middle-income group, as they are more fascinated and comforted by the tactile experiences offered by brick-and-mortar stores.
Out of a number of possible reasons why shoppers choose to shop more from the physical stores in comparison to online e-commerce websites/ shopping apps is the convenience to have a visual experience of the products. It helps shoppers with better and quick decision making. In fact, female consumers tend to purchase the items instantly when they see, touch and feel it. Be it a man/woman of any age or region, the urge to 'See & Try First' before buying rank highest among Indian customers and ultimately become their primary motivation for shopping in retail stores.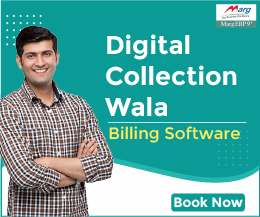 Other Parameters which influence their likeliness to shop at physical stores are 'Shopping in less time', 'Quality', and Guarantee. It is witnessed that Males in comparison to Females tend to invest less time in shopping, they just focus on quality and pricing and reach the billing counter in very less time. 
Now that we know shoppers of all gender, age spectrum, and location prefer to shop at stores, let's understand what modifications/ improvements we must do at the retail store to give our prospective buyers a sense of contentment and ease their buying process.
Implementation of a new-age software:
We all accept the need for speed. Nothing could be better than retail software to speed up all the operations at the retail store. Irrespective of the trade you are dealing in, retail software is capable of handling all the end-to-end operations and growing your business. It's important for small retailers to not lose sight of their business strategy and manage inventory properly to ensure that the desired product is in stock as it can make or break physical retailers and this can be of ease only if you have a Retail Pos implemented at your store. 
Integration with POS:
Long-time back, retailers used to keep electric and manual money registers to record information of offers/ schemes and discounts they are offering to their customers. But now everything is managed through a single solution i.e., electronic POS. A POS machine is situated at any place where exchange happens, in almost every retail store. It is beneficial for retailers as well as their customers. A retail pos software helps in providing a compelling in-store shopping experience to the customers as it fastens the billing process, reduces long queues and helps in making transactions with ease. Most of the retailers are not aware that Retail POS helps in managing inventory also. They have a fear that their data might be misused by the third party companies but they can rely on them. This will only ease the process of managing inventory.   
Conclusion:
Small retailers can easily compete with the big giant e-commerce companies because of the preferences Indian consumers have. With a back of business software solution providers that support SMEs & MSMEs to grow, they can do much more than they can imagine. Undoubtedly, the implementation of a Retail POS Software is a smart move for the retail industry.