Quick access to company's financial health is the need of the hour for every business to be successful today. The present scenario says, analyzing the cash flow, transactions and cash balances are the toughest tasks for a business owner. In the process of accounting, during bookkeeping, a bank reconciliation statement compares the transactions made by the organisation as shown in its bank statement,  with the ones shown in the organisation's own accounting records and highlights the differences and suspense entries. These reconciled statements are used to identify the bank balance and cash flow. Despite the presence of multiple accounting software in the market, many organizations are not opting modern techniques & struggling hard with the manual processes- showing their dissatisfaction or distrust on modern Accounting software. Accounting departments who practice the traditional way of accounting never deny the fact that for them there are never enough hours in a working day. Error-prone processes like manual reconciliation of statement involve continuous work for days, number of dedicated manpower, and still not give worthy results. 
To deal with ongoing concerns relating to budgets, manpower, security, reliability &  maintenance once and for all, Marg ERP has brought advancements in its accounting software that ensures ease of accounting in every business segment. Their software is now capable of facilitating businesses to make payments from their software, schedule advance payments, management of account payables and send a reminder to them in a single click, Fraud-less/ secured internet based cheque printing, check bank balance real-time, automatic ledger entry, and one innovative technique that might bring huge transformation in the industries i.e., automatic bank reconciliation process with 140+ banks. It is reported that this type of feature has never been introduced by any software company within or outside India.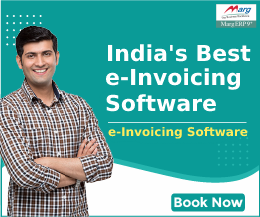 It is undeniably true that the manual reconciliation process usually consumes 20% of the valuable time of every businessman in a day. Though this process comes into play monthly or quarterly, it seems more complicated than all other accounting processes. Marg's feature of reconciliation of bank statements with more than 140 banks is a big achievement, which will help businesses to streamline their accounting process and analyze their cash flow, check cash balance whenever they require.
It is seen that business software solution providers which provide the automatic reconciliation of statement, limit themselves with only 2-3 banks and does not provide information of suspense entries. Understanding the need of the hour for every business today, Marg ERP introduced advanced accounting features in its ERP software that can bring revolution in the field of finance.
To understand, how the automatic reconciliation process with more than 140 banks takes place in Marg, visit: Our YouTube Channel 
Experience the power of integrated banking with Marg ERP, resolve the unique set of problems plaguing by your SME and unveil the benefits we are offering along with the advanced Accounting software to boost the operations of your business.