Last time when I went to the chemist store with my medical prescription, I was amazed to see how fast Chemists understand the medicines written on the prescription and how fast they get back with all the medicines prescribed in hand. Out of curiosity, I asked him how he manages to keep all the medicines in his stock? How he gets time to visit the distributors and purchase the medicines? How he is aware of all the places he must go to buy those medicines at the right price? And the reply was surprising.  He said, "I am not capable of doing any of these. Just like every other storekeeper, even I disappoint my customers sometimes. I close my shop when I have to go to buy medicines. If an emergency arises, we provide substitutes or ask the patient to get the medicine from some other store." And that's the time I realized that the absence of an advanced Pharmacy software is the reason for all his problems. 
At present, there are around 14 lakhs chemists in India that take charge of better healthcare. Their commitment to providing better healthcare services will not complete if they continue to face challenges on the ground level. If you are also facing such challenges, it's time to opt for a solution that brings you peace with your pharmaceutical problems and that solution is exclusively offered by Marg ERP Limited.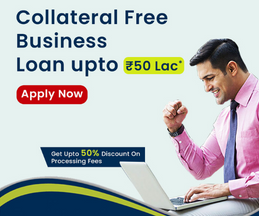 Marg has created a platform for chemists where they can get information of about 4.5 Lakh items including generic drugs & restricted drugs. This collaborative platform that bridges the gap between retailers and distributors associated with Marg ERP.  Chemists can get complete information about drugs, it's salt, substitutes, information related to HSN code, tax percentage, MRP, and the manufacturing company details, etc. It will also facilitate them to find his nearest distributor who deals in the specific item or company according to his own geological location.
Watch the video and learn how to use PharmaNxt: https://youtu.be/9im9WTtcSGQ
Undoubtedly, this newly developed feature is beneficial for retailers and distributors, as distributors can get their company registered with PharmaNxt free of cost and enhance the visibility of their company among all the retailers associated with Marg ERP and retailers can get the desired information in just a few clicks. This feature is available in the form of software as well as an easy-to-use mobile application named PharmaNxt available at zero cost on Google play store. This application acts as a free helpline for the pharmacists.  
Download PharmaNxt App: https://play.google.com/store/apps/details?id=com.marg.pharmanxt&hl=en_IN
It is believed that within the next 3 months, all the medicine stockists, distributors, and small manufacturers will come together on this platform to cross the number of 1 lakh. At present, the facility of distributor registration has been offered only Marg customers as more than 1.5 lakh distributors, stockists and propaganda companies (small manufacturers) are associated with Marg.
Distributors can register their company easily and grow their business exponentially. Learn how to register yourself on PharmaNxt: https://youtu.be/mrSYLVJDxwc
This feature can also act as a fine weapon for small pharmacists willing to fight with online pharmacy India in the future. With an increase in competition in the Pharma segment, a large number of small companies are involved in the manufacturing and distribution of medicines at the local level so it becomes hard for the chemist to be aware of such small companies. Using the PharmaNxt Mobile App or Marg ERP Pharmacy software, pharmacists will be able to reach their nearest suppliers dealing in the specific medicine in just a few clicks.