Time is one of the most precious assets for every business. This awareness of 'importance of time' has increased the interest of business owners in the implementation of technology-driven solutions. However, adopting a high- tech solution is not everyone's cup of tea. Keeping in mind the changing scenarios of the market and the mushrooming competition, you need a software solution that is easy-to-use and can work with you in long run- A robust software which is compatible with the needs of your business.
Billing software empowers businesses with key features like easy billing, accounting, GST return filing, and inventory management. In addition to these features, 'Multi-user billing' is the need of the hour for most of the business where multiple machines are being used for billing at a single point of time.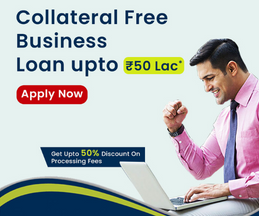 There is multiple software that claims to be multi-user. But when it comes to implementing it in a practical environment, 99.9% of the software fails. Marg ERP is the only software solution available in the market with 100% true multi-user billing capability.
You must have even never realized the shortcomings and have thought that there is any perfect solution available.
In simple words, when you are billing on multi-user software,  same inventory is displayed on all the systems. If your inventory is not enough to cater to all the bills at a time, it is reflected as negative stock. Therefore, the product is removed automatically from every bill, and you need to re-check the bills again and again. This causes chaos at the billing counter and requires a lot of undesirable efforts.
To look for the solutions, some software providers tried to resolve this problem by reducing stock while an item is being saved instead of saving the bill. But, they could not assure any security for a power outage or accidental cancellation of bills. The stock is not updated in real-time due to which multi-user software concept completely fails in almost all software.
Being an innovative technology provider, Marg ERP realizes that this situation is unwelcomed and thus, provided an efficient solution to the problem from the very first day. With real-time inventory updates, the software ease out billing and inventory management.  Once the item is selected by an operator, the inventory updates and the second operator will automatically receive updated inventory. This goes with bill cancellation also, if the bill is canceled or not saved due to any reason, the stock immediately refills and is reflected on the panel. At Marg, we understand the value of your time and effort, therefore we assure 100% security with 7 layer data protection. You can retrieve the last unsaved bills, in case of power cuts or improper shutdowns.  This is the magical power of MARG ERP.
Moreover, 99% of the software fails to handle the addition/ reduction in the product's quantity on a bill and tends to generate an incorrect bill. Marg ERP is fully customized and designed to handle such situations and generate 100% accurate bills.
Hence, Marg ERP is the only inventory & accounting solution provider which is compatible with multi-user billing. Being a business owner, if you wish to exceed in your field and reach new heights start using Marg ERP and enjoy its benefits.
For more info, watch the video