Why it is Important to Have Digitization for Small Businesses?

 
In today's modern tech era, digital in the new world. Digital technologies, digital media, digital marketing, digital data are some new words penetrated deep into our minds & life. Everyone wants to become a digitized person or you can say 'Go Digital'. But which is the right way to approach because, with the increasing facilities and easiness, chances of errors and frauds also multiply. When you are on a digital platform, knowingly or unknowingly you are sharing your crucial personal data with the entire world. Therefore, to be safe and move towards digitization you need to have a proper digital transformation strategy.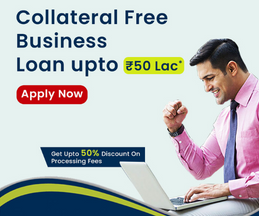 'Go Digital Go Global'
So, have you decided 'to Go digital'? If yes, Marg ERP has taken an initiative to digitize every small & medium business out there. With a goal to support the local SMEs & SMBs. Marg has been the fort runner in the Pharmaceutical & FMCG industries. Designed by experts, 'Marg Go Digital' initiative aims to provide a website to every Marg user to increase their global awareness. But before we move further, it's important to understand what it really means and how it will benefit small businesses.  
Go Digital initiative in simple words is the implementation of digital marketing & technologies into all areas of business operations in order to build more sustainable customer experience & relationships with a better understanding of the niche markets.
But this is just one way to look at it. There are ample benefits lined up. Stay connected and you can reach your targets. As said, a digital platform or website is the best way to stay connected with your customers. When talking about being digitized, we can think of new innovative technologies and discovering new frontiers to push your business to new heights. It's more about finding new prospective customers and turning them to your loyal customers, and it can be even more apparent with a digital platform. 
Understanding the needs of SMEs & MSMEs, Marg ERP realized that small businesses don't have the right access to the right technology due to a lack of knowledge and experience. To support the locals become global, Marg ERP took a step and provided a simple user-friendly platform for the small business where they can put themselves in front of the world. They can place themselves with a proper website in the global markets.  
What was The Thought Behind 'Marg Go Digital' Initiative?
Improve Customer Experience & Engagement

Increase Efficiency

Improve Innovation

Business Decision Making

Improve Innovation & Strategies

Transform way of doing Business
Now when we understood the need for Digitization, let's dig deeper into the importance & benefits of digital transformation.
Before moving further, one thing we need to address here is, simply having a website isn't going to help. 15-20% of companies are likely to face heavy competition in the first phase of digitization. Therefore to survive in the digital world and stand strong in the competition you need a business plan & supporting software that will help you in all odds. While for well planned & designed digital business models including awareness on social platforms, proper website optimization, etc, are likely to succeed at a rate of approx 80%.   
Marg ERP has designed a model including all necessary elements of digital marketing to help and support the users. The users' only need to share their few details, and rest all optimization is done from Marg ERP.  
Some Major Benefits of Digitization:

 
Increase market presence- by going digital it directly impacts the market presence of a particular company. 
Impact your customers: When your customer sees you everywhere on the digital platforms, it directly impacts them and helps in building customer loyalty & retention. 
Improves efficiency: When you directly connect your customer through a digital medium it improves efficiency and responsiveness. Chances of missing out on prospective customers are almost negligible. 
Create brand awareness: No brand is born big; it takes time & effort to create a Brand. And having a digital presence can prove to be a huge step towards building Brand. 
Increase Customer Base: A simple way to increase the customer base is by managing customer history, which can be easily done via digital platforms.  
In a race between traditional companies & digitized modern companies, the later seems to be leading. One can witness the growth of digitized businesses easily. More than 70% of digitized companies are successfully running the business, on the contrary, many traditional companies have gone shut down during lockdown. During the lockdown, among small business, the wind of digitization is blowing heavy, and 60-70% of companies either already adopted or are planning to go digital with Marg ERP.  
Pharmacy & FMCG companies are at the forefront. Marg ERP with new innovative features like Direct Calling, My Shop QR Code, Sales Analysis on Google Maps, etc has transformed the way of doing business. Apart from managing inventory & accounting of companies, the company aims at a broader perspective towards 'Atmanirbhar Bharat' & is contributing by supporting local businesses to become global.